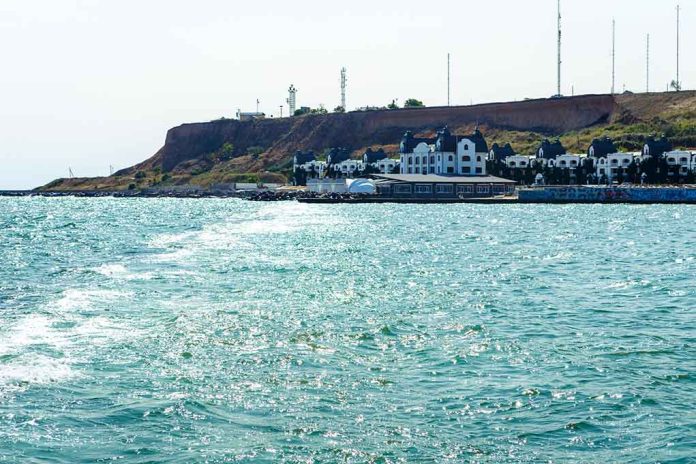 Russian Missile Launches – Multiple Targets Identified
(UnitedHeadlines.com) – As Russia continues its onslaught on Ukraine, it appears no target is off limits. Recently, the Russian military targeted tourist attractions in the Ukrainian city of Odesa. The attack injured several people and killed at least one.
As a result of the shelling of #Odesa on May 9, one person was killed and five more were wounded. A shopping center was destroyed.

With one hand #Putin laid flowers to the heroic city of Odesa, with the other hand he sent deadly missiles there. pic.twitter.com/NF13LdUn5Y

— NEXTA (@nexta_tv) May 10, 2022
On May 9, Russian missiles decimated five buildings in Ukraine's southern seaside city. Officials assert that a Russian Tu-22 fired Kinzhal hypersonic missiles at what they describe as "tourist infrastructure." The attack allegedly injured two people.
Russia launched a separate attack on a mall in Odesa, striking it with seven missiles. While the strike destroyed the shopping center, it only injured five people and left one person dead. Odesa's mayor, Gennadiy Trukhanov, mentioned how Russia congratulated the city by firing missiles at it and destroying buildings.
The mayor's comments reference how earlier in the day Putin laid flowers at a monument in Moscow commemorating Odesa as part of Europe's victory in the Second World War, only to later order missile strikes in the city. Trukhanov noted the mall Russia hit wasn't a military target.
Oddly enough, the hotels Russia struck weren't military targets either, though they were a favorite destination for Russian elites. Charles Michel, President of the European Council, had visited the city the same day the attacks occurred. The question is, why waste military equipment to strike seemingly pointless targets?
Copyright 2022, UnitedHeadlines.com