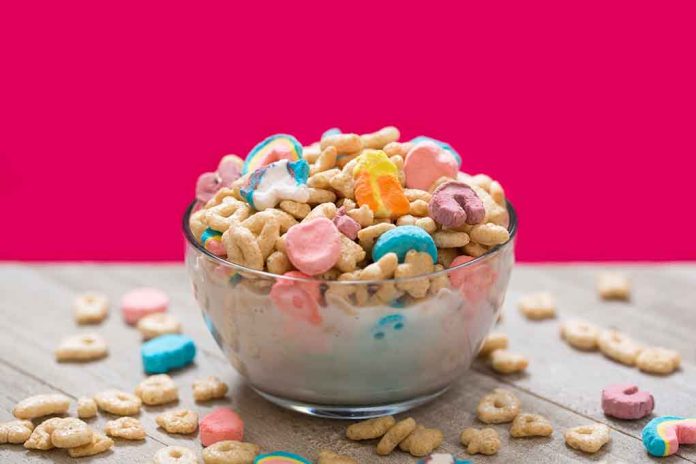 Unless they're lactose intolerant, most people don't associate eating a bowl of cereal with getting sick. Recently, even greater numbers of people are reporting effects as one of the most popular brands is allegedly making people ill. With thousands of accusations filed, the US Food and Drug Administration (FDA) had no choice but to launch an investigation into Lucky Charms.
The U.S. Food and Drug Administration is investigating Lucky Charms cereal after dozens of customers complained of falling ill after eating it. Cereal maker General Mills said it is aware of those reports but has not found evidence of such illness. https://t.co/usqB09J76F

— The Associated Press (@AP) April 16, 2022
According to the Associated Press, the FDA claims to have received over 100 complaints regarding the popular breakfast food. That's nothing compared to the thousands of individuals who have reported diarrhea, nausea, vomiting, and stomach pain on iwaspoisoned.com.
General Mills, the parent company of Lucky Charms (the "magically delicious" cereal), has mentioned it's aware of these claims and is taking them seriously. In the meantime, the company requests that customers bring their concerns directly to General Mills, claiming its own investigation didn't find any evidence to support the claims — or a connection between the illnesses and Lucky Charms.
For the moment, it's likely better for cereal consumers to be wary of purchasing Lucky Charms, which has gone from "delicious" to "suspicious," until there is more information available. As the old saying goes, it's better to be safe than sorry. Perhaps look for off-brand equivalents in the meantime.
Copyright 2022, UnitedHeadlines.com