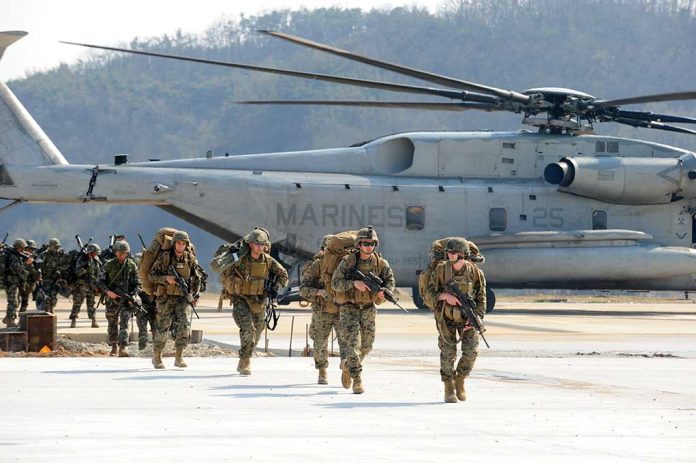 Pentagon Confirms Troop Deployment Plan…
(UnitedHeadlines.com) – As the war in Ukraine continues without an end in sight, the US is exploring options to send Troops into the war-torn region — despite Biden's pledge not to put boots on the ground there. Currently, the United States is considering sending soldiers to the American Embassy in Kyiv.
Plans to send U.S. forces back into Ukraine to guard the recently reopened American Embassy in Kyiv are underway https://t.co/3DaWLSgNgM

— abc27 News (@abc27News) May 23, 2022
The United States already has over 100,000 soldiers stationed in Poland, Romania, and throughout Europe. Yet, the Pentagon is pushing the idea of sending special forces into Kyiv, the capital of Ukraine, to protect American diplomats after reopening the embassy.
According to reports from The Wall Street Journal (WSJ), Joint Chiefs of Staff Chairman General Mark Milley claims there are plans to send American troops back to the embassy, but they're currently "at a relatively low level." The WSJ also reported the US strategy to send special forces as a protection detail for the embassy remains a sensitive one, citing the potential of Russia seeing the move as an escalation.
If Russia views the movement of troops into Ukraine as the US establishing a military presence in the area, it could lead to open conflict between the two nations.
The Pentagon and other officials need to be careful as there is a delicate balance between the countries protecting Americans in the embassy and not provoking Russia.
Copyright 2022, UnitedHeadlines.com