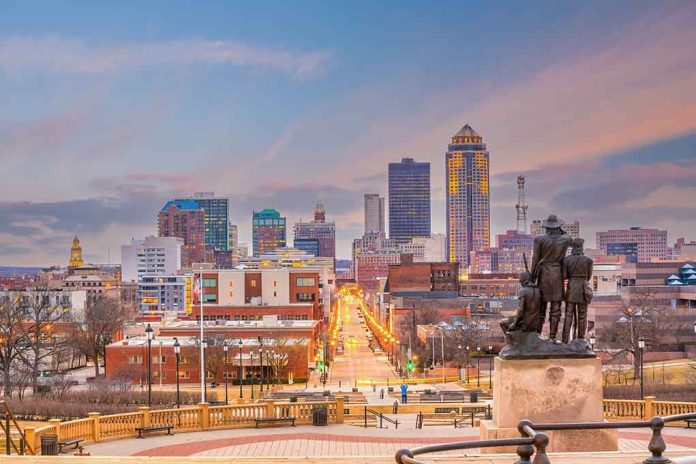 (UnitedHeadlines.com) – As he tries to decide whether to enter the race for the 2024 Republican nomination for president, former vice president Mike Pence made a stop in Iowa March 29. This is the eighth time Pence has made a trip to Iowa. 
Near Des Moines, Pence met first with the Westside Conservative Club at their breakfast which was held at the Machine Shed Restaurant. In Cedar Rapids, he stopped at a luncheon with a Republican fundraising group, the Linn Eagles, at the Cedar Rapids Country Club. He signed copies of his book during the stop in Cedar Rapids. He was in Cedar Rapids for a rally over parental rights in February. He wrapped up his trip to Coralville, Iowa, with a stop at a dinner held by the Johnson County Republicans Reagan at the Coralville Radisson Hotel & Conference Center. There he spoke to a room of about 60 attendees.
To help decide his future politically, Pence has said he is leaning on prayer during speeches on his book tour for his memoir, "So Help Me God." 
He has made seven trips to New Hampshire, with the most recent trop being to speak at the Cheshire County Republicans annual Lincoln-Reagan Dinner.
In the last two years, he has visited South Carolina 6 times, as well as made a few stops in Nevada.
Candidates former President Donald Trump as well as former South Carolina Gov. Nikki Haley both made campaign stops in the state. Potential candidate Florida Gov. Ron DeSantis has also made a visit to Iowa as part of his book tour, who is expected to decide if he will enter the race when the Florida legislature ends its session in May.  Though they have not yet announced their candidacy, Asa Hutchinson, former governor of Arkansas, has visited Iowa, and South Carolina Sen. Tim Scott is planning to visit Iowa in April.
Copyright 2023, UnitedHeadlines.com