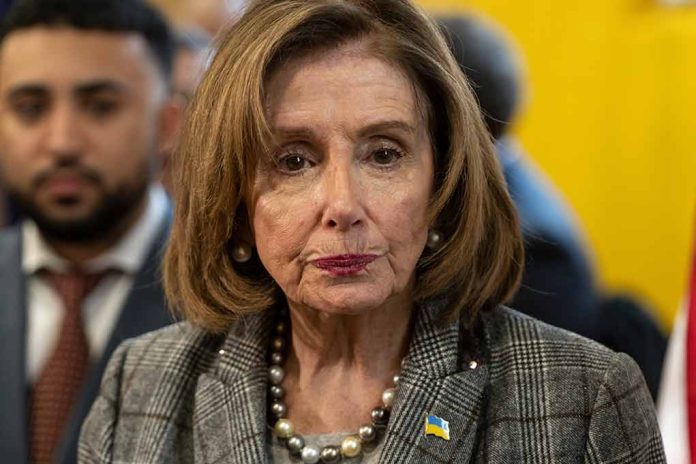 (UnitedHeadlines.com) – Former Speaker of the House and California Rep. Nancy Pelosi, 83, has not yet stated whether she is running for reelection in 2024.
When asked about her reelection plans during President Joe Biden's February State of The Union address, Pelosi said she had not made any plans, going on to welcome new members to the House, Massachusetts Rep. Katherine Clark, and New York Rep. Hakeem Jeffries.
When asked about when she would make an announcement regarding her reelection plans, Pelosi stated, "We'll see, we'll see."
During the first six months of 2023, Pelosi has raised $3.5 million between both her campaign as well as her political action committees. This could be a sign she is running for reelection in November 2024.
If Pelosi does not decide to run for reelection, it opens an opportunity for a new face to represent San Francisco, one of the most Democratic cities in the country. Her daughter, Christine Pelosi, California director of the Working Families Party Jane Kim, and California state Sen. Scott Wiener, all are believed to be potential candidates if Pelosi decides to not seek reelection, though nobody has announced they are running.
Pelosi has a Dec. 8 deadline to file her declaration of candidacy that she is seeking reelection. The Democratic Party opens its nominations in the middle of August and has a fall deadline for nominations. If she waits until Dec. 8 to make her decision, candidates will get five extra days to decide if they are running.
In 1987, Pelosi was first elected as the representative for California's 11th Congressional District, which includes the city of San Francisco. From 2007-2011 and again from Jan. 2019-Jan. In 2023, Pelosi was Speaker of the House, the first woman to hold the position. From 2003-2023, she led the Democrats in the House, becoming the first woman in either chamber of Congress to lead a major political party.
Copyright 2023, UnitedHeadlines.com