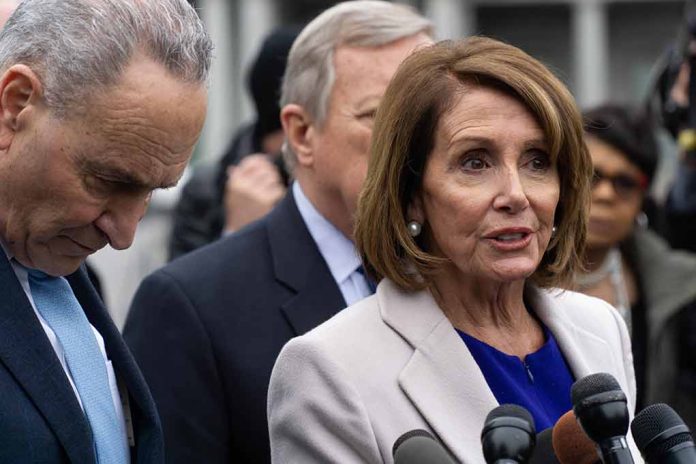 (UnitedHeadlines.com) – California Rep. Nancy Pelosi believes Democrats should focus on abortion if they want to win in 2024, calling it the "winning ticket."
During a June 25 interview on Inside with Jen Psaki on MSNBC, Pelosi pointed to the 2022 midterm elections to back up the claim, saying it was the only issue that kept Democrats from disaster. She said the Democrats only lost five seats as opposed to 30 because the issue is "it is right up in front of women in our country."
She said that success has been seen for the candidates that had pro-abortion talking points.
Pelosi's comments come at the one-year anniversary of the decision by the Supreme Court to overturn Roe v. Wade. She added that the decision to overturn Roe v. Wade as well as the case of Planned Parenthood v. Casey has to be reversed "one way or another." However, she did stop short of calling for Democrats to pack the court, saying the president's commission "did not recommend expansion of the court."
She went on to attack Republicans for their stance on abortion, adding that Democrats should use Former President Donald Trump's taking credit for overturning Roe v. Wade against him. Pelosi continued that a woman's right to an abortion is being attacked and restricted by Republicans.
Pelosi's comments come in contrast to comments made by Republican candidates. Before Pelosi's interview, Trump declared himself the "most pro-life president" in the history of U.S. history and former Vice President Mike Pence called on every 2024 Republican presidential candidate to say, if elected, they would push for a 15-week abortion ban as president. Pence stated 15 weeks would put the U.S. in line with European countries who have 12- and 15-week bans. The current laws in the U.S. are more in line with countries such as China, Iran, and North Korea.
Copyright 2023, UnitedHeadlines.com