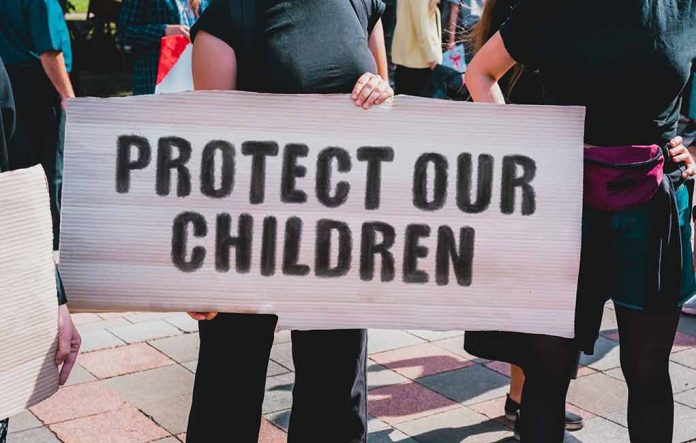 (UnitedHeadlines.com) – On June 2, parents and counter-protesters descended on a North Hollywood school over concerns about a Pride event scheduled to take place at the elementary school.
The protest occurred after some parents of Saticoy Elementary School students objected to reading "The Great Big Book of Families" during a Gay Pride Spirit/Rainbow Day school assembly. The book depicts different types of families, including LGBTQ+ parents.
After the book was read, the children were supposed to discuss the book. Parents became upset that the school was teaching elementary school children about topics they said should not be taught in the classroom but by parents.
When parents were informed of the assembly in May, many reached out to school officials to address their concerns over their children being exposed to the material. According to parent Manuk Grigoryan, whose 8-year-old twins attended the school, the concerned parents met with the principal, who could not help them. They then tried to meet with Los Angeles Schools Superintendent Alberto Carvalho. However, he did not respond. Grigoryan stated that the parents had "no choice but to take it to the streets."
An Instagram account formed by the parents against the assembly, Saticoy Elementary Parents, called for keeping children home from school the day of the assembly.
Parents against the assembly held signs saying, "Parental Choice Matters" as well as "No pride in grooming." And wore T-shirts that said, "Leave Our Kids Alone."
A counter protest was held with signs saying, "Not Every Family Looks The Same."
During the protest, those in support of the assembly were outnumbered by those against the assembly, according to the Associated Press.
The school was also in the news after a transgender teacher reportedly found a Pride flag that had been displayed at the school had been burned in a broken flower pot during the weekend of May 20-21.
Copyright 2023, UnitedHeadlines.com