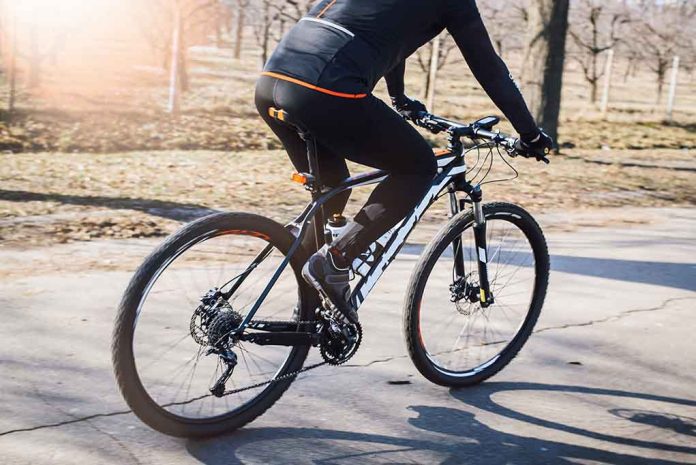 Father of 10 KILLED – Citizens Gather
(UnitedHeadlines.com) – A middle school teacher and father of 10, Charles Criniere, was riding his bicycle in Kansas City, Missouri, on Saturday, August 27, when a car struck and killed him. While authorities search for the responsible party, the Criniere family grieves the loss of a loving husband and father. The community has come together to support the massive family, setting up a GoFundMe with nearly $150,000 raised at the time of writing. Police have narrowed their search to a white Acura MDX between the model years of 2017 and 2020 with damage to the vehicle's front passenger side.
A neighbor and friend of Criniere, Ken DeBenedictis, described the deceased to Newsweek as a "pillar of the community" and an "amazing man." The friendly neighbor noted the teacher dedicated time to his students, especially those growing up without fathers. DeBenedictis mentioned Criniere had dedicated his "life to the ministry" but found his calling as a teacher in the public school system.
On Aug. 27th at Longview and View High Dr. A cyclist was killed when he was struck by an unknown vehicle that left the scene. Detectives have now narrowed the search to a white 2017 to 2020 Acura MDX with damage to the right front passenger side and grill area of the vehicle. pic.twitter.com/M9xaDzJv7Z

— kcpolice (@kcpolice) August 29, 2022
Melinda Kasha noted on the GoFundMe page that Martin City Elementary School will miss him dearly and thanked Criniere for being "one of the nicest people" she's ever met. The victim's cousin, Paul Mangal, described him as a "star that shined brightly," adding that he may be gone, but those who knew him would never forget him.
Police are still investigating the fatal incident and searching for the vehicle's driver. Members of the community hope the individual comes forward.
Copyright 2022, UnitedHeadlines.com