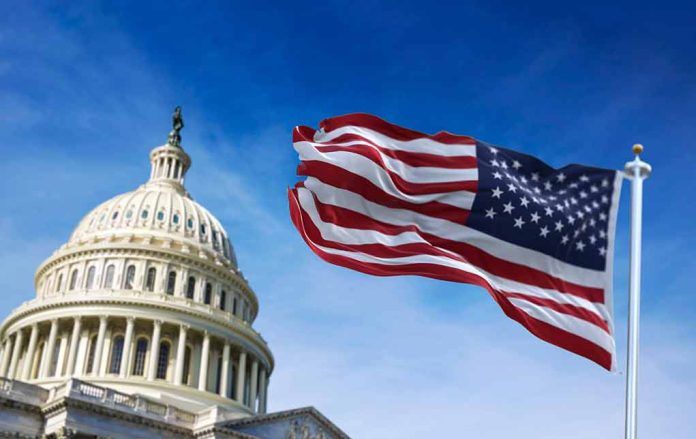 (UnitedHeadlines.com) – On Aug. 8, Oregon Secretary of State LaVonne Griffin-Valade stated that a new Oregon rule means 10 senators are disqualified to run for reelection in 2024 because of their six-week walkout.
Under Oregon rules, two-thirds of Oregon state Senate members must be present for floor sessions in order to have a quorum. This allows legislation to be blocked by those who do not attend. In response, Measure 113 was passed to end the blockage in November 2022. It bars any state senator that has 10 or more unexcused absences from running for reelection the following term.
The measure's wording states it is for the "election after the member's current term is completed." However, Republicans say the wording of the measure is unclear and does not bar them from seeking reelection in 2024. They argue the wording means they are able to run in 2024 as the current term ends in January 2025. They say the 2028 election would be considered the next election after their terms expire.
Of the 10 lawmakers that participated in the walkout, six have one legislative session left in their terms. Bill Hansell, who is one of the six, announced is retiring at the end of his term.
The six-week walkout began in May when Republican state Senate members opposed legislation proposed by the Democratic state Senate members regarding abortion as well as gun control. The nine Republicans and one independent opposed the bills because they did not meet the criteria required by the Flesch test, according to Oregon state Senate Minority leader Tim Knopp. Based on the reading level of the text, the Flesch test scores legislation. After concessions from the Democrats, the walkout ended on June 15, making it the longest walkout in the history of the state.
In 2019, 2020, and 2021, Republicans in Oregon also staged walkouts over Democratic-backed legislation.
Griffin-Valade's decision will be challenged in court, according to Oregon Republicans.
Copyright 2023, UnitedHeadlines.com