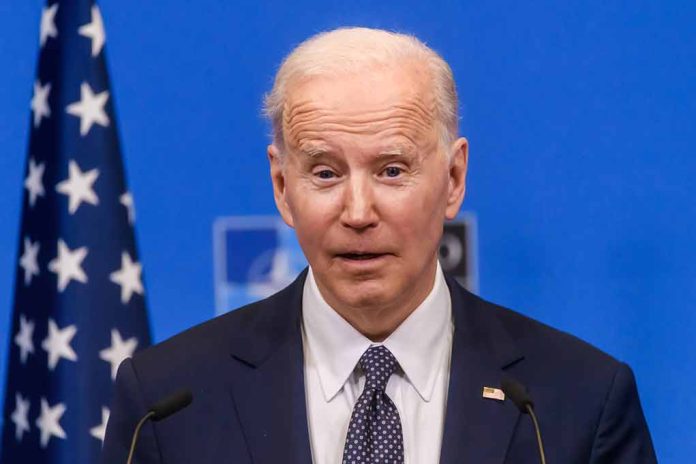 (UnitedHeadlines.com) – According to documents published on Thursday, a whistleblower claimed that an assistant U.S. attorney from the Department of Justice (DOJ) debated the merits of searching President Joe Biden's Delaware home as part of an IRS investigation into his son, Hunter Biden.
The whistleblower, Gary Shapley, revealed during an interview with the House Ways and Means Committee on May 26 that the IRS sought to search the Bidens' Delaware residence.
The decision was prompted by the discovery of text messages that indicated the involvement of both Bidens in negotiations with Hunter Biden's Chinese business associate.
According to Shapley, Assistant U.S. Attorney Lesley Wolf informed investigators on September 3, 2020, that there was sufficient probable cause to obtain a physical search warrant for the Bidens' residence.
However, the decision to proceed with the search was influenced by considerations of whether the potential outcome justified the effort involved, commonly expressed as "whether the juice was worth the squeeze."
Shapley further alleged that Wolf emphasized the significance of optics in determining whether to execute the search warrant.
She purportedly stated that while substantial evidence related to their investigation could be found in the guest house of former Vice President Biden, obtaining approval for such a search was deemed unfeasible.
When approached for comment, the White House directed inquiries to the Department of Justice (DOJ).
The DOJ responded to the Caller by affirming that U.S. Attorney David Weiss possesses full authority over the matter, including the discretion to decide when, where, and whether to file charges as he deems appropriate.
It was emphasized that Weiss does not require additional approval to carry out his responsibilities.
According to Shapley, the prosecutors expressed a desire to eliminate Hunter Biden's name from electronic search warrants completely.
After Hunter Biden was assigned Secret Service protection around December 3, 2020, IRS investigators devised a plan.
Shapley explained that the plan involved the FBI Los Angeles special agent contacting the Secret Service Los Angeles special agent in charge at 8 a.m. on December 8.
The purpose was to inform them of the intention to interview Hunter Biden as part of an official investigation.
The investigation into Hunter Biden originated in November 2018, emerging as a derivative of an IRS inquiry into an online pornography platform of foreign origin, mainly amateur.
Shapley highlighted his decision to come forward, citing concerns regarding preferential treatment and unaddressed conflicts of interest within the Delaware U.S. Attorney's Office, the Department of Justice Tax, and the Department of Justice.
These concerns were explicitly related to a significant and high-profile investigation involving Hunter Biden, the son of the President.
Copyright 2023, UnitedHeadlines.com