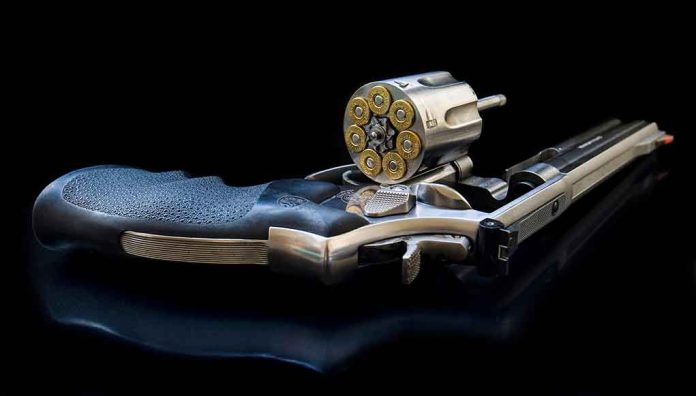 (UnitedHeadlines.com) – It's nothing new to hear about wives plotting to kill their husbands, especially for people who watch true crime television shows. While everyone has a different motive, often they're tied to money or inheritance. For one Oklahoma woman, the motive was nothing less than an act of desperation.
Kristie Dawnell Evans recently pleaded guilty to plotting her husband's death. She convinced 26-year-old Khalil Square to carry out the deed, though he has pleaded not guilty. Despite her willingness to accept accountability, Evans doesn't have a plea agreement with prosecutors.
Oklahoma Woman Pleads Guilty to Orchestrating Pastor Husband's Murder, But She Has No Plea Agreementhttps://t.co/ctFJ1X4UUV

— Law & Crime (@lawcrimenews) April 11, 2022
Joi Miskel, the wife's attorney, declared her client is ready and willing to accept her sentence, but added the 48-year-old defendant wanted to explain why she did what she did. Evans claims her husband — a pastor, who should have been a pillar of his community — would physically abuse her without leaving marks. In addition, he pressured her into threesomes for years, including one with Khalil Square.
The couple's daughter, Brittney Long, described her father as having a charismatic personality and being a funny guy, but he was also someone who would abuse his kids, slapping their heads together and picking them up by their hair.
Evans' motive is obvious: She wanted to stop the abuse and oppression. While some observers may not agree with her methods, the defendant insists she went with the only option she had.
Copyright 2022, UnitedHeadlines.com