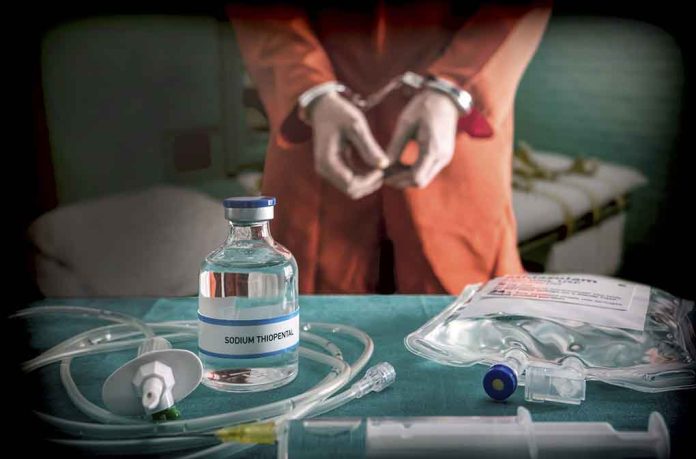 (UnitedHeadlines.com) – A miracle occurred only hours before Oklahoma prison officials were set to execute death row inmate Julius Jones. Governor Kevin Stitt (R-OK) granted the man's desperate plea for clemency over a murder he claims he didn't commit in 1999.
Watch Now: Julius Jones' supporters celebrate outside Oklahoma State Penitentiary: 'We will continue to fight for his freedom' https://t.co/SpqcWFsDdS via @tulsaworld

— Rhett Morgan (@RhettMorganTW) November 19, 2021
Stitt commuted Jones' sentence instead, preventing the state from executing the inmate on this or any other date. He continues to face the prospect of life behind bars.
The governor says he carefully reviewed all sides of the case, including both victim impact statements and Jones' numerous prior appeals. He ultimately came to the decision to allow the inmate to live out his life in prison without the possibility of parole.
Jones may have avoided the death penalty, but in an ironic twist of fate, Stitt's decision will actually make it harder for him to fight for his innocence. The governor believes Oklahoma's constitution grants him the ability to grant such directives while stipulating specific conditions, restrictions, and limitations as he sees fit. Under that authority, Governor Stitt gave Jones a commutation but removed the possibility of parole, pardon, or commutation.
Jones's attorney, Amanda Bass, admits that his supporters and family wanted Jones to have the possibility of parole. Still, she's glad that Governor Stitt stopped the execution. She feels that the governor's decision is essential in regaining the public's faith in the judicial system.
Copyright 2021, UnitedHeadlines.com