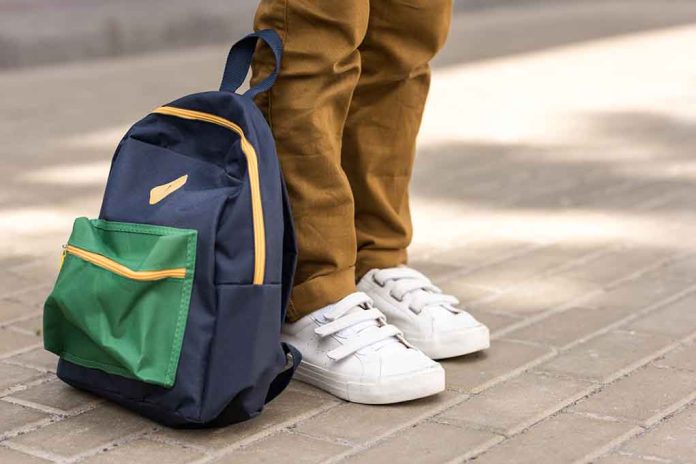 (UnitedHeadlines.com) – Ethan Crumbley entered Oxford High School in Michigan with the intent to kill his classmates on Tuesday, November 30. Crumbley opened fire with a 9mm pistol, killing four teens and injuring seven others. Unfortunately, incidents like this have become commonplace in America. This is one, however, is a tragedy that may have been prevented.
Authorities have already charged the 15-year-old Crumbley and his parents for the incident. Now, they're setting their sights on possibly charging school officials. The potential charges come after revelations that school officials had the opportunity to search the teen's backpack but didn't.
An Oakland County prosecutor says a teacher caught Ethan Crumbley searching ammunition on his cellphone during class, notified administrators, & contacted Crumbley's parents. His mom wrote to his son, "LOL. I'm not mad at you. You have to learn not to get caught." pic.twitter.com/CUahR5w4Io

— Aaron Rupar (@atrupar) December 3, 2021
Reporters asked the Oakland County Prosecutor, Karen McDonald, if school officials were legally able to search Crumbley's bag, to which she indicated that they were. Reporters then asked McDonald if any school faculty had searched the suspect's backpack, to which she responded that they had not.
The prosecutor asserted that her office hasn't ruled out prosecuting anyone, including Oxford High School staff members, where the shooting took place. During questioning, McDonald mentioned that it's unclear if Crumbley had the firearm in his bag prior to the shooting, just that he had access to it once inside the school.
The heartbreaking fact is that if school officials had searched the teen's backpack after finding a violent drawing made by the suspect the same day of the shooting, they likely could've prevented the tragedy from ever taking place.
Copyright 2021, UnitedHeadlines.com