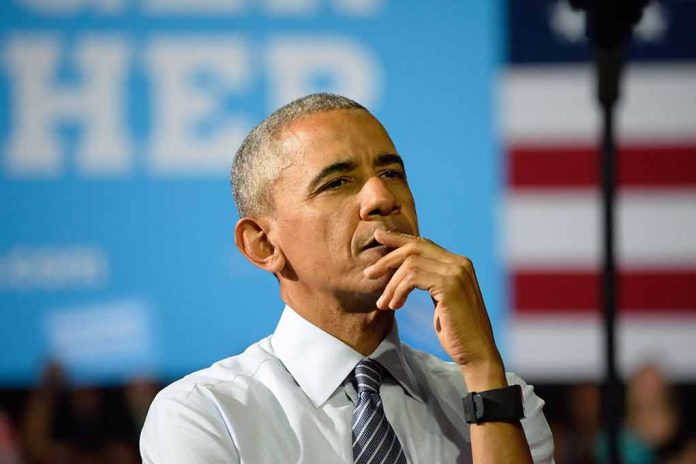 (UnitedHeadlines.com) – On July 25, a federal judge blocked a rule put in place by the Biden administration to help deal with the crisis at the southern border.
U.S. District Court Judge Jon Tigar, who was appointed by former President Barack Obama, blocked the administration's Circumvention of Lawful Pathways rule. Tigar stated the rule is "substantively and procedurally invalid." Tigar stated that due to the complexity of the rule, the 30-day notice for the rule was not sufficient under the Administrative Procedure Act.
The lawsuit, which was brought by the American Civil Liberties Union and other immigration groups, stated that the rule was similar to one put in place by former President Donald Trump. The Trump administration rule was also blocked. Tigar's ruling will take effect in 14 days, leaving time for the Biden administration to appeal his ruling. The Department of Justice has stated it will appeal and seek a stay on the ruling.
The Biden administration introduced the rule in an effort to deal with the end of Title 42, the public health emergency rule put in place during the pandemic. The rule states that migrants who enter the U.S. illegally and have not sought asylum in the other countries they traveled through are ineligible for asylum in the U.S. It does not apply to unaccompanied minor children. If migrants are able to show exceptional circumstances, then their ineligibility status can be challenged. The rule was designed to encourage the use of legal pathways for entry into the U.S. which were expanded by the Biden administration.
In an effort to control the stream of migrants illegally crossing the border, the rule has been combined with stiffening traditional Title 8 penalties as well as cooperation with NGOs and Mexico. The Biden administration has also set up processing centers in Central America.
States that are Republican-led are also suing over the rule.
Copyright 2023, UnitedHeadlines.com