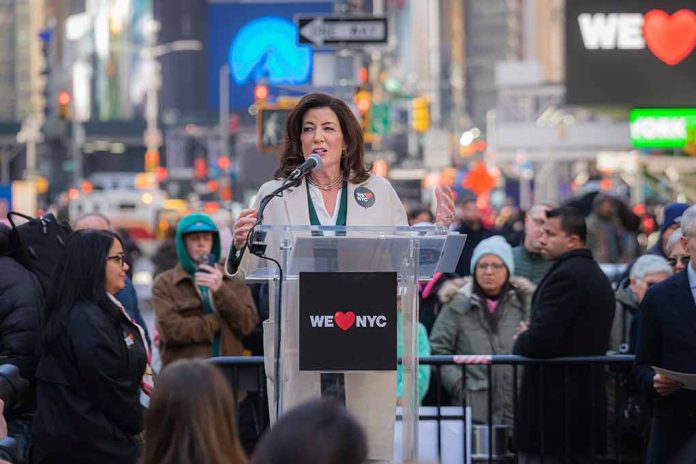 (UnitedHeadlines.com) – A bill that would make changes to the state's hunting rules is being considered by New York Gov. Kathy Hochul.
A proposal sponsored by Democrat Assemblymember Deborah Glick, which has been approved by the New York Legislature, would ban events around the state that target wildlife such as foxes, coyotes, rabbits, and raccoons. The bill would not apply to contests for turkey, bear, or white-tailed deer as they are protected by hunting regulations such as bag limits.
Under the proposed bill, organizing, conducting, promoting, or participating in competitions that award prizes or entertainment for killing wildlife would be illegal. Hunting for the animals would be legal as long as it was not part of a contest.
The bill targets contests that Glick said are "gruesome and wasteful."
Those who support the contests say they are a way to keep the populations of wildlife in balance, especially coyotes. Supporters also say they are a way to fundraise for important causes.
Opponents see the contests as senseless slaughter, saying that animals killed during the contests that could be eaten are often thrown in the trash. Advocates say that the contests do not help control the wildlife populations but instead destabilize packs, which spurs reproduction.
According to animal advocates, 22 contests were held in New York last year. A Sullivan County coyote hunt has drawn criticism from animal advocates. First place, a prize of $2,000, is offered to the hunter who brings in the heaviest coyote. The contest raises money to help the local fire department as well as money to fund youth programs. According to the Federation of Sportsmen's Clubs of Sullivan County President John Van Etten, it raises as much as $12,000.
According to the Humane Society, there are bans on contests for coyotes as well as other wildlife in eight states including Arizona, California, and Colorado. In 2019 Massachusetts banned hunting contests for certain wildlife.
Copyright 2023, UnitedHeadlines.com