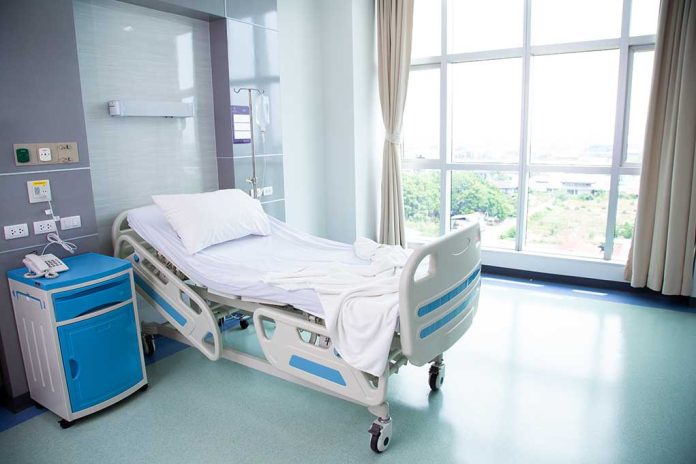 This Nurse KILLED 97-Year-Old Man for a Horrifying Reason
(UnitedHeadlines.com) – Prosecutors have charged a 52-year-old nurse with the murder of an elderly veteran in a Kentucky hospital. The woman gave her victim an unauthorized injection to quiet the agitated patient then disabled vital medical equipment that might have saved his life.
On April 30, Baptist Health in Lexington, Kentucky, admitted James A. Morris, a WWII and Korean War veteran who later worked as a federal government employee, after he suffered a fall. During treatment, he became difficult, and nurse Eyvette Hunter asked a doctor and a nurse practitioner to sedate him. Both refused. Not long after, another hospital employee saw Hunter giving Morris an injection. The worker asked what it was, and the nurse replied, "something special."
Eyvette Hunter allegedly gave lorazepam that was meant for another patient to 97-year-old James Morris to calm him down https://t.co/phjS4TzNn4

— True Crime Daily (@CrimeWatchDaily) August 24, 2022
In fact, it was a stolen vial of lorazepam meant for another patient — and within half an hour, Morris was suffering from breathing problems. When another nurse checked on him, she realized his oxygen saturation monitor was off. The hospital said Hunter shut it down to disable its alarms. Doctors treated the veteran, but he developed pneumonia because of his breathing difficulties and died on May 5.
Baptist Health immediately fired Hunter and informed police, who began an investigation. Yet, she somehow managed to obtain a job at the University of Kentucky Chandler Medical Center, also located in Lexington.
She was still working there until August 22, when prosecutors indicted her for Morris' murder. The same day, the Kentucky Board of Nursing suspended her license, and Chandler fired her. Police arrested her the next day and are holding her on a $100,000 bond.
Copyright 2022, UnitedHeadlines.com