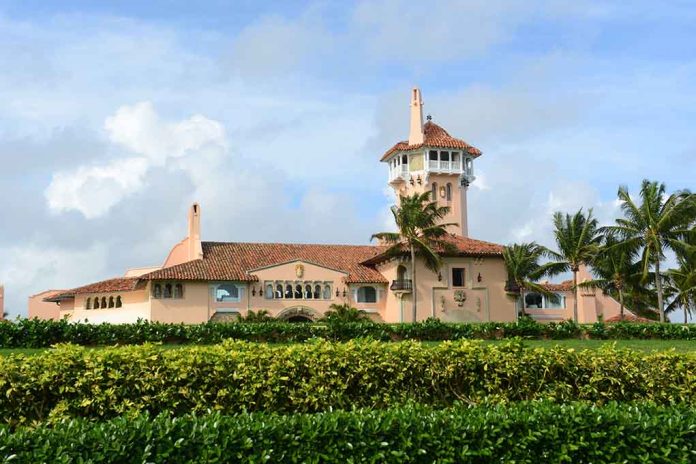 Look What Was At Mar-A-Lago All Along…
(UnitedHeadlines.com) – FBI agents searched former President Donald Trump's resort home on August 8, allegedly removing over 300 classified documents. The Washington Post reported officials uncovered information on a foreign country's nuclear weapons capabilities during the search. While some experts see the news as dire for the past commander in chief, the 45th president says officials "improperly removed" his rightful property.
A past director of communications for US national intelligence, Shawn Turner, called the revelation "a gamechanger[sic]" regarding the country's security. Bill Barr, who served as Trump's Attorney General, slammed his old boss for mishandling such sensitive material. The past AG also opined strongly against the appointment of a special master to look for privileged documents, fearing the move would only waste time.
"on a need-to-know basis", beyond a top-secret clearance, according to the Post report. Some of the Biden administration's most senior national security officials were not authorized to review some of the documents because they are so restricted"https://t.co/Rt6LvfYqMR

— Eric Garcia (@EricG1247) September 7, 2022
In addition to the classified material, the FBI removed an order to pardon Roger Stone and files on the "President of France." Agents found the items in a storeroom and Trump's office, and the former POTUS had left some of the private documents inside desks. A grand jury had issued a subpoena on May 11 ordering the return of all information labeled "Top Secret," "Secret," or "Confidential." The former president's reasons for keeping the materials currently remain unknown.
Trump has insisted rumors of his holding nuclear secrets are "a hoax," going so far as to accuse agents of planting evidence during the search.
Copyright 2022, UnitedHeadlines.com