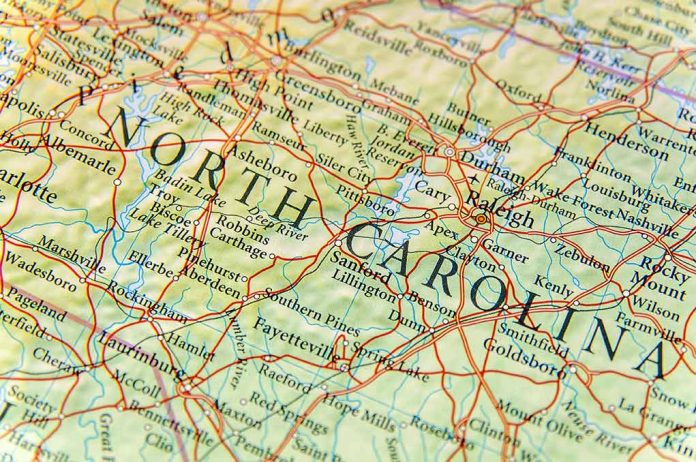 (UnitedHeadlines.com) – On April 28, the North Carolina Supreme Court issued rulings in election cases which Republicans say are victories. 
A previous ruling against a gerrymandered districting voting map was thrown out. The April 28 ruling will likely give the North Carolina Legislature, which is controlled by the Republicans, to rework the congressional district maps. In November 2022 when the previous map was used, Democrats won seven out of 14 seats in the House. Republicans narrowly control the House after the 2022 midterm elections.
A second ruling upheld the state's voter ID law. In 2018, the North Carolina Legislature approved a voting ID requiring photo ID to vote. The North Carolina Supreme Court said the law could be enforced for the 2024 elections.
The North Carolina Supreme Court justices also overturned a decision by a trial court involving the voting rights of convicted felons being restored. The ruling means those who have been convicted of felonies, in order to qualify to vote, will have to wait to complete parole,  probation or pay their fines.
In writing the majority opinion, Chief Justice Paul Newby, said that the previous court erred when they ruled that extensive partisan gerrymandering was outlawed by the state constitution, saying the language in the constitution banning partisan gerrymandering is absent.
The dissenting opinion was written by Associate Justice Anita Earls.
The North Carolina Supreme Court is now split 5-2 with conservatives having the advantage on the court. Two Republican justices were elected to the court at the beginning of 2023. In 2022, millions were spent by outside groups on the two Supreme Court campaigns.
In December 2022, the North Carolina Supreme Court leaned Democrat, with a 4-3 split, and had thrown out the new congressional redistricting maps and voter ID law. The two rehearings for the election issues were held in March. Republicans in North Carolina had appealed to the U.S. Supreme Court.
Copyright 2023, UnitedHeadlines.com