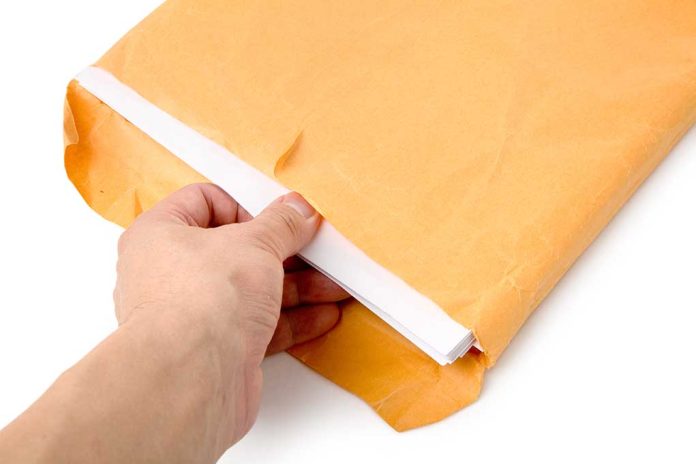 (UnitedHeadlines.com) – North Carolina's Lt. Gov. Mark Robinson, a Republican, has announced he is running for governor in 2024. He is running to replace Democrat Gov. Roy Cooper, who has served two terms and is barred from running for a third term.
Robinson, 54, is from Greensboro. In 2020, Robinson was elected as the first Black lieutenant governor of North Carolina. Before he was elected, Robinson was a factory worker and also a day care operator. In 2018, his speech to the Greensboro City Council regarding an attempt to cancel a local gun show went viral.
The Republican response to Cooper's State of the State address was delivered in March by Robinson, instead of House Speaker Tim Moore or Senate President Pro Tempore Phil Berger.
He made his announcement in a 35-minute speech at the Ace Speedway, which is located in Alamance County. During his speech he addressed issues such as school safety, support for law enforcement and inflation. In his speech he also stated that North Carolina does not need another politician, but that the state needs someone that understands the people.
For over a year, it has been expected that Robinson would enter the race for governor with his speeches and fundraising he has done. He released an autobiography discussing his childhood of poverty, financial challenges he has faced as an adult, his religious beliefs as well as his late entry into politics.
Robinson is not the only Republican running for governor, though Robinson is currently seen as the favorite to win the Republican primary. State Treasurer Dale Folwell announced he is running in March. Former Rep. Mark Walker is also expected to enter the race. 
In January, Attorney General Josh Stein, a Democrat, announced he is running for governor.
Since 1992, Republicans have won the governor's office only once, in 2012. Only 3 lieutenant governors, all Democrats, have been elected as governor since the late 1960s.
Copyright 2023, UnitedHeadlines.com