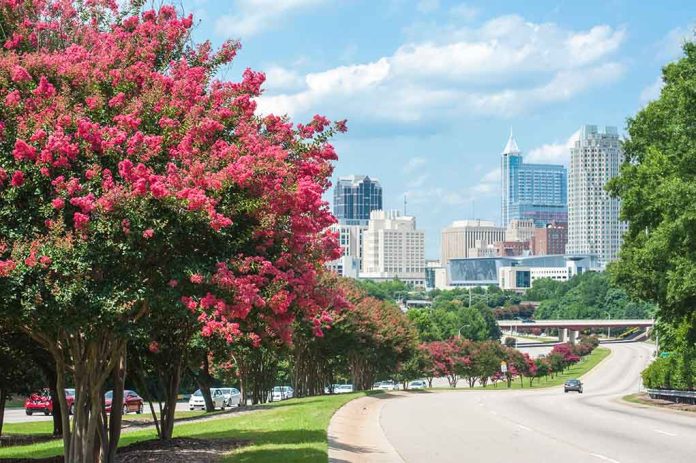 (UnitedHeadlines.com) – North Carolina's electoral college hasn't voted blue since 2008, when the region swung its vote to help elect Barack Obama into the presidency. Still, signs are strong that the Tar Heel State could be a key battleground moving into 2024. It would join Georgia and Arizona among newer swing states the GOP would need to win if it wants to emerge victoriously in the next presidential race.
With 10 red votes in the past 12 presidential elections, North Carolina has a strong history of leaning toward the Right. Still, its two-term governor, Roy Cooper, is a Democrat, and Republican Ted Budd won the 2022 Senate seat by only 3.2% of the vote.
It's a state Democrats have been buzzing about for years as a battleground hotspot — one expected to draw in big spending on the presidential race, a marquee governor's race and congressional elections that could tip the tightly divided House in 2024https://t.co/YeOlBGYqEb

— POLITICO (@politico) January 31, 2023
Cooper remains adamant that Republicans have no chance in 2024 if they don't win North Carolina. And the outcome could ultimately depend on where candidates spend their money. Past Governor Pat McCrory (R) told POLITICO the state's electoral college winner statistically "comes down to who has more money."
A moderate stance could also help. Experts in the area noted that many of their voters are unwilling to back extremists — on either side. Jim Blaine, a political strategist, believes this aspect could work in the Right's favor, given the Left's propensity for nominating ultra-liberal candidates.
North Carolina could also see redistricting and other changes that might favor Republicans. The state sees almost as much of an urban/rural divide as Texas. Democrats typically favor urban areas.
The Atlantic explained that the Supreme Court agreed to hear Moore v. Harper, which could determine whether "to limit a state legislature's regulation of congressional elections." Much of the case revolves around redistricting, but it could also empower state leaders to choose electors regardless of the democratic vote. Depending on the Supreme Court's decision, Democrats and Republicans alike could opt to push more resources toward winning several of the state's leadership seats.
Copyright 2023, UnitedHeadlines.com