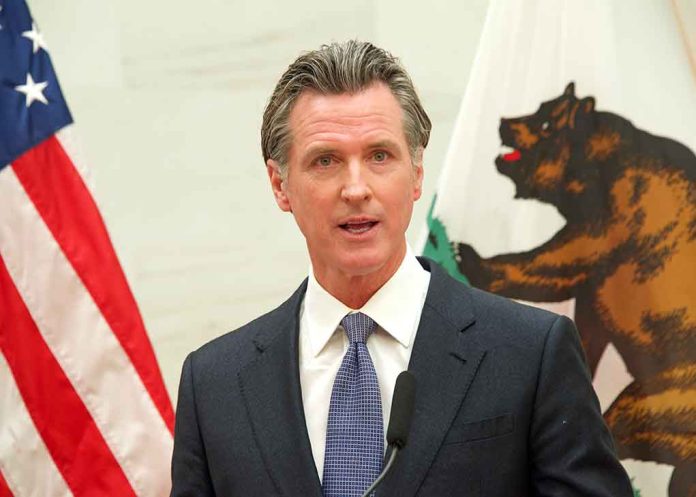 (UnitedHeadlines.com) – With his new political action committee (PAC), the Campaign for Democracy, California Gov. Gavin Newsom is traveling to the states of Mississippi,  Arkansas, and Alabama to try and help boost Democrat candidates for governor in Republican led states.
Newsom also will be stopping at the Democratic Governors Association fundraiser in Florida.
In his visit to Mississippi, Newsom was not able to meet with the Democrat candidate for governor, Brandon Presley.
In announcing his new PAC, Newsom released a video pledging to take on leaders including Gov. Greg Abbott of Texas, Gov. Ron DeSantis of Florida, and Gov. Sarah Huckabee Sanders of Arkansas, who he says are attacking freedom. Newsom launched the PAC with $10 million that remained from his 2022 governor campaign. 
Newsom spoke out about how the governors have helped ban books. Republicans have spoken out against Newsom with criticism that his state is covering health care expenses for those who are not legally living in the United States.
Though not the first Democrat to do so, Newsom is hoping to reshape the message of the Democratic Party with his traveling to states that do not hold political value for the party. Efforts to do so have not always proven successful, as in Texas where no Democrat has won a statewide office since 1994.
Newsom's travel to Republican states to promote Democrat governors is putting him in a position to fundraise for Democrats for the 2024 election or potentially run for president if President Joe Biden decides not to run for re-election. Though last year, he stated he had no desire to run for president, though he has been building a profile across the country by running ads in Texas and Florida last year.
This is Newsom's second term as governor of California, which ends in 2026. If Biden decides to run for re-election, Newsom could decide he will run for president in 2028.
Copyright 2023, UnitedHeadlines.com