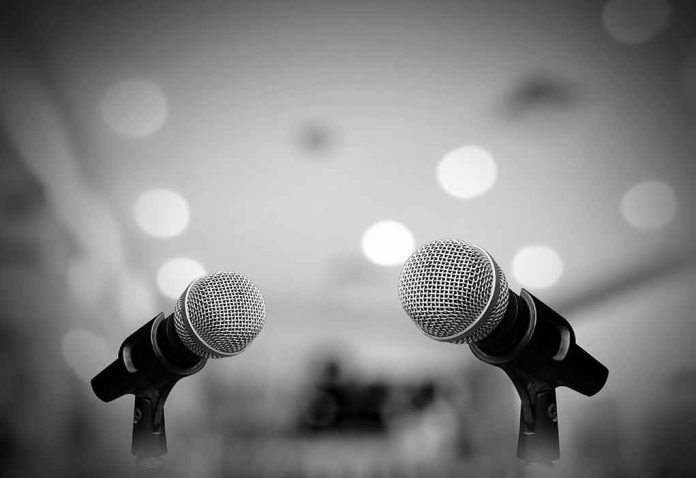 (UnitedHeadlines.com) – After challenging Florida Gov. Ron DeSantis to a debate, California Gov. Gavin Newsom is now quiet after the challenge was accepted.
During an Aug. 2 interview with Fox News host Sean Hannity, DeSantis said, "I'm all in." DeSantis agreed to a three-hour debate with Newsom with "one day's notice with no notes." During the interview, DeSantis said the debate has already been won, saying that people are fleeing "California in record numbers" with Florida being the "No. 1 state for net in-migration."
He added that the debate was over "the future of the country," adding that some politicians such as President Joe Biden would "love to see the Californication of the United States."
In September 2022, after DeSantis sent two planes of migrants to Martha's Vineyard, Massachusetts, Newsom challenged DeSantis to a debate. Again, during a June interview with Hannity, Newsom challenged DeSantis to a debate to be hosted by Hannity.
At the end of July, Newsom sent proposed criteria for the debate to Fox News which listed North Carolina, Georgia, or Nevada as possible locations. The proposal stated that the live, 90-minute debate would only include Newsom and DeSantis. Sean Hannity would be the only moderator for the debate, which would be held in the studio and aired by Fox News. The governors would get 90 seconds to answer the alternating questions asked by Hannity. They would also get 4 minutes for opening statements and 2 minutes for closing statements. Newsom and DeSantis would have access to a pen and pad of paper but they would not be able to bring notes or prepared documents. Once the debate starts, staff would not be able to brief the governors.
A formal debate offer was sent by Newsom to DeSantis, with a potential date for the debate being either Nov. 8 or Nov. 10.
DeSantis is currently running for the 2024 Republican nomination for president. Though Newsom is currently not running for the 2024 Democratic nomination for president, it has been speculated he could enter the race.
Copyright 2023, UnitedHeadlines.com