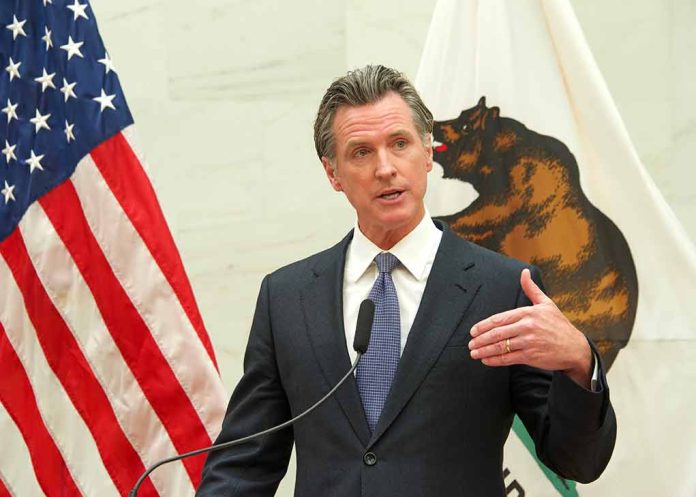 (UnitedHeadlines.com) – During an interview with MSNBC host Jen Psaki that aired July 9, California Gov. Gavin Newsom admitted he watches Fox News obsessively, saying he watches it "every night."
According to Newsom, he watches it in order to look for patterns as well as to understand the thinking of conservatives. Newsom stated Democrats are tired of "being on the defensive" when it comes to issues such as abortion as well as gun control. He also stated that Democrats are mad at the "messaging on the other side" which he stated is what is shown on networks such as Fox News.
Newsom even stated that his staff has tried to have "interventions" with him to get him to stop watching Fox News.
However, Newsom also told Psaki that Democrats should not appear on Fox News, claiming it "contributes to the mental health crisis." Newsom appeared on Fox News in June. Interviewed by Sean Hannity, Newsom discussed, among other things, immigration, the economy in California, and the ability of President Joe Biden to do his job.
Fox News was not the only network Newsom criticized as he also was displeased with NewsMax and One America News Network, accusing the networks of dividing the country. He also shared he has a particular disdain for Tucker Carlson.
Newsom also attacked Republican governors such as Texas Gov. Greg Abbott while pushing for more gun control as well as expanded Medicaid. Newsom also criticized Republicans for what he said were attempts to ban books.
Since Newsom has stated he will not challenge Biden for the 2024 Democratic Presidential nomination, he has been stumping for Biden in red states. He has also been running billboard ads in states such as Mississippi and Texas promoting abortion rights. His actions are leading to speculation by some that he could be a future candidate though Newsom insists he is just supporting Biden in his bid for re-election.
Copyright 2023, UnitedHeadlines.com