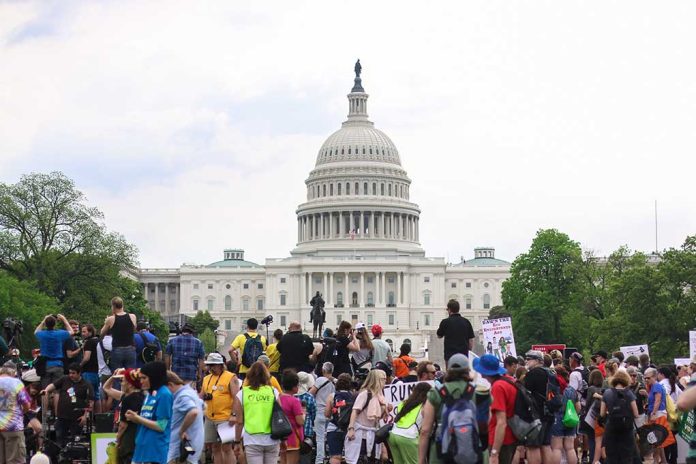 (UnitedHeadlines.com) – New York Rep. George Santos, who represents the 3rd Congressional District in New York, is officially seeking reelection. He filed formal paperwork with the Federal Elections Commission in March.
Since being elected in November 2022, Santos has been involved in controversies as it was proven he lied about his education, resume and family background. Santos has admitted to lying about his mother's death on 9/11, that he was Jewish, that he graduated with a degree in finance from Baruch College as well as that he worked for Goldman Sachs and Citibank. As a result, there have been calls from other Republicans for him to resign.
He has also been accused of a scheme involving stealing money raised for an operation to save the life of a veteran's service dog who had been diagnosed with cancer, which the FBI is currently investigating.
He is also facing investigations, both locally and federally, into his finances, including a failure to file financial disclosures timely and accurately. There is also a probe by the House Ethics Committee as to whether he engaged in unlawful activity during his 2022 campaign. In January, a former staff member of Santos also accused Santos of sexual harassment. The House Ethics Committee voted unanimously to open the investigation in March.
According to campaign finance records, in the first quarter of 2023, he received $5,333 in donations and also reported refunding $8,000 in donations. As of March 31, his campaign finance records show he has $25,000 cash and $715,000 in debt, which he said is personal funds loaned to his 2022 campaign.
A campaign for Santos' seat has been launched by Nassau County legislator Josh Lafazan, who is a Democrat.
A Republican challenger, Kellen Curry, an Afghanistan veteran, has also announced his campaign. 
Santos was first elected to the seat in 2022, beating Robert Zimmerman, a Democrat, 53.8% to 46.2%.
Copyright 2023, UnitedHeadlines.com