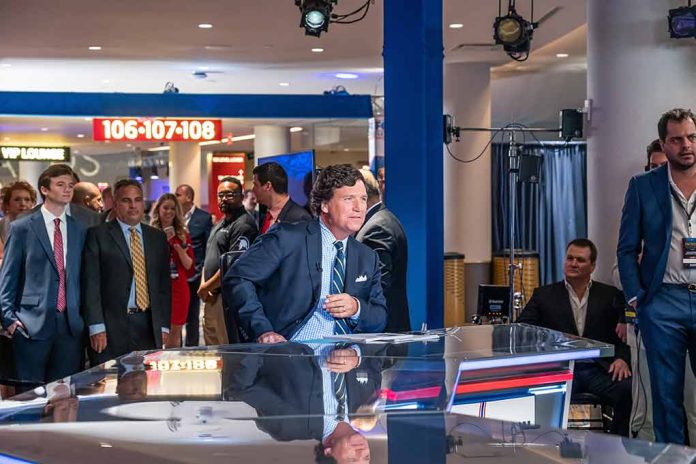 (UnitedHeadlines.com) – A new PAC, the Draft Tucker PAC, has formed to help get Tucker Carlson to decide to enter the race for president.
Paperwork for the PAC was filed in late April with the Federal Election Commission, just after Carlson and Fox News parted ways. The PAC's financial backer and chairman is Chris Ekstrom, who is a former congressional candidate in Texas. According to Ekstrom, he was approached about launching the PAC before Fox News terminated Carlson. When he was originally approached, he felt Carlson's running was not feasible. However, now that Carlson is not working for Fox News anymore, Ekstrom sees an opportunity for him to potentially enter the race.
Political consultant Charlie Kolean is working as the executive director of the PAC. The remaining members of the board will be made up of "major conservatives," according to Kolean. The goal of the organizers is to push the 2024 Republican presidential race further to the right than where they feel it currently is. The website supporting the Draft Tucker PAC, tuckerpac.com, states that another politician is not needed, but what is needed is a truth-teller.
Kolean, who says the PAC is well-funded, expects the PAC to spend at least $150,000 to build name recognition. The Draft Tucker PAC aims to expand radio and digital ads, as well as sponsor polls. He also said the recruitment campaign makes sense even if Carlson is not currently considering running. Ekstrom has also stated that the PAC is not a grift.
The PAC has an ad that will begin airing for a week on May 25 on Newsmax. The ad compares Carlson to Rush Limbaugh and says that nobody in the country is more articulate than Carlson. The ad also says Carlson is the only one who is able to take on Biden.
Carlson has previously dismissed the idea of running for president.
Copyright 2023, UnitedHeadlines.com