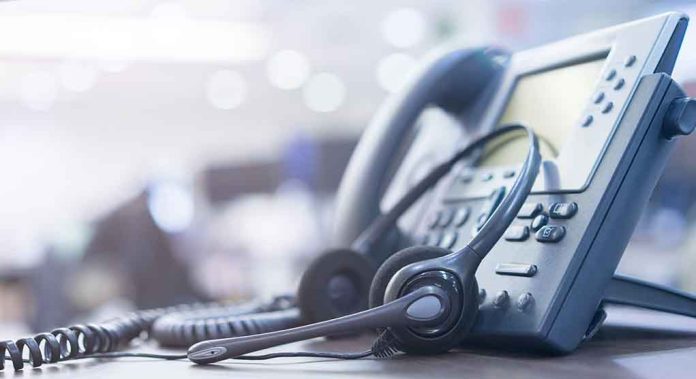 New Hotline Carries Big Risk…
Mental health is a serious issue in the US. So when the Suicide & Crisis Lifeline launched in July, providers, advocates, and researchers in the field rejoiced. Unfortunately, the 988 hotline might not be helping as much as intended, with many users warning not to call it due to the risks involved.
Mental health advocates celebrated the launch of the 988 Suicide & Crisis Lifeline, but some people voiced concerns that using the service could lead to police involvement or forced hospitalization. https://t.co/lBwFH8WsDT

— KPBS News (@KPBSnews) August 11, 2022
After the initial launch, social media began exploding with stories cautioning others against using the new alternative to emergency services. One person asserted the hotline wasn't "friendly," urging others not to share, post, or call the number "without knowing the risks." Another, who claimed to be a suicidologist, explained on Twitter why people shouldn't call the 988 hotline.
Thoughts from a suicidologist on the new 988 crisis hotline:
1. Having a simple number is good.
2. Having more trained crisis teams is good.
2. It's still linked to nonconsensual active rescue which means they can & will trace your call & send police if they deem it necessary.

— E Krebs, PhD🧂 (@SaltySicky) July 17, 2022
The suicide researcher noted the hotline is good, but what comes after someone calls it is not. He explained when a person calls the 988 number, they risk the police showing up and conducting an "involuntary rescue," which results in forced treatment such as admittance to a psychiatric hospital.
Thankfully, other options are available to those struggling with mental health:
The Wildflower Alliance offers a peer-based support line and online support groups.
Blackline specializes in helping members of minority communities.
Peer Support Space offers an online group that meets twice a day, Monday through Saturday, where people can talk to others who've struggled.
Numerous other options are available. People just have to know where to look. Local mental health agencies are often great resources.
Copyright 2022, UnitedHeadlines.com