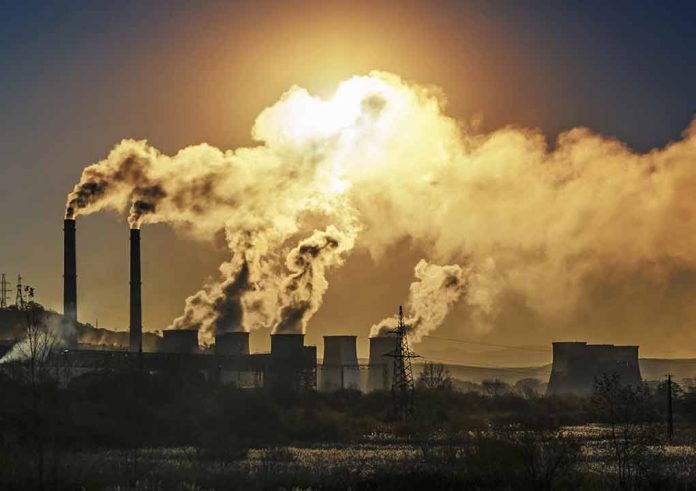 (UnitedHeadlines.com) – A new regulation that would limit greenhouse gas emissions from existing as well as new power plants aggressively was proposed by the Biden administration on May 11.
The proposed rule would require power plants that run on coal and natural gas to install technology that captures and stores carbon. This takes the carbon dioxide produced out of the air and puts it back into the earth. If the power plants do not want to install the technology, they must abandon fossil fuels and move to renewable energy sources.
Under the new rule, individual utilities would be able to choose how to meet the new emissions standards. The rule would be enforced as well as implemented by the individual states.
Consumers would see "negligible" impacts on the price of electricity. EPA Administrator Michael Regan said the estimate is that baseline electricity costs by 2020 would go up 2% and another 0.08% by 2040.
The proposed rule would cut 617 million metric tons of carbon pollution from existing coal as well as new gas plants between the years 2028 and 2042, according to the EPA. The EPA also said the rule would cut between 214 and 407 million metric tons of carbon dioxide for existing gas plants.
Currently, in the world, there are 18 direct-air capture plants in operation, according to the International Energy Agency. The technology is costly and the only U.S. plant to use the technology shut down in 2021 after it suffered from mechanical malfunctions and failed to meet its emissions targets.
The proposed rules would help meet the goal of President Joe Biden's goal to have 100% clean electricity by 2035.
In the U.S., power plants are the second major source of greenhouse gas emissions, behind the transportation industry. Fossil fuels generated about 60% of all U.S. electricity last year.
For the next 60 days, the EPA will take comments on the proposals from stakeholders. Before the EPA moves forward with potential legislation, a virtual public hearing will be held.
Copyright 2023, UnitedHeadlines.com