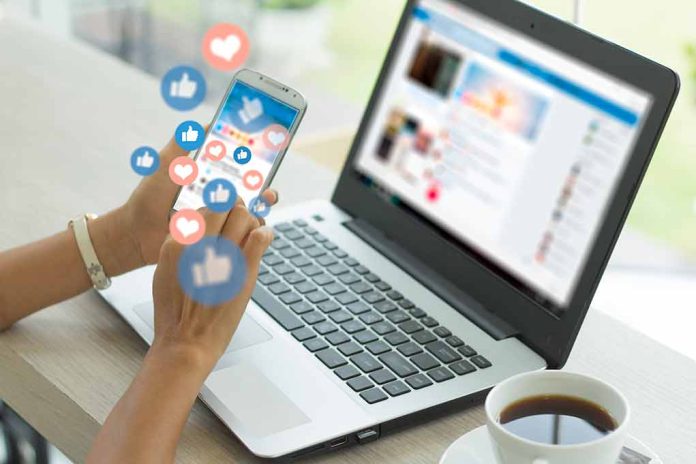 (UnitedHeadlines.com) – Arkansas Gov. Sarah Huckabee Sanders signed a bill April 12 requiring parental permission for minors to use social media. The bill passed both the Arkansas state House and state Senate in April.
The Social Media Safety Act requires any new user of social media to use an independent third-party verification system in order to verify their age. If the user is under the age of 18 the user would need parental permission to use the app. The law applies only to Arkansas residents.
Under the new law, social media companies face a $2,500 fine for each violation of knowingly violating the requirement for age verification. Third party vendors are also prohibited from retaining users' information after the user has been granted access to the social media platform.
The new law applies to social media platforms that have more than $100 million in annual gross revenue, which includes social media platforms such as Instagram,  TikTok and Twitter.
Sanders stated she hopes the law will help parents protect their children from harmful effects of social media platforms. She also stated she hopes the new law helps empower parents. The new  law goes into effect Sept. 1.
In March, the state of Arkansas sued Meta, the parent company of Facebook, and TikTok alleging the companies misled consumers regarding their platforms being safe for children as well as over the protection of private data of their users.
Arkansas is now the second state to pass legislation to restrict the use of social media by children under the age of 18. Utah Gov. Spencer Cox signed similar legislation in March, becoming the first state in the country to restrict the use of social media by kids under 18. Other states have similar legislation they are considering.
In 2022, California passed legislation requiring tech companies to not use children's personal information in ways that could harm the children either physically or mentally and barring tech companies from profiling children.
Copyright 2023, UnitedHeadlines.com