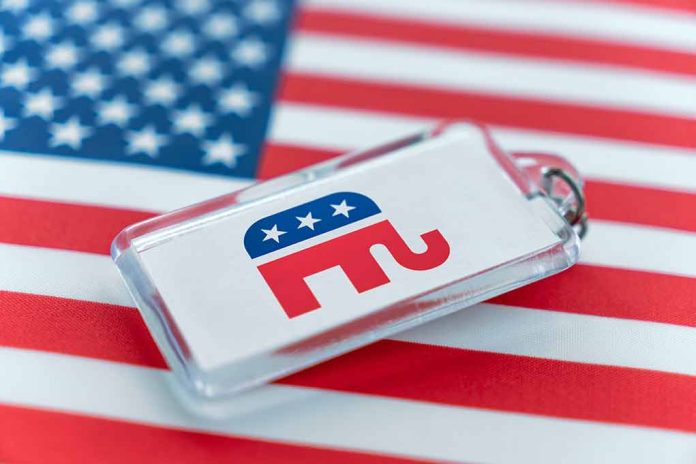 (UnitedHeadlines.com) – The Never Back Down super PAC, which supports Florida Gov. Ron DeSantis, plans to ramp up hiring in the first 18 states on the Republican presidential primary calendar.
The hiring plan is part of the organizing strategy in support of DeSantis that the super PAC will continue through March 5, or Super Tuesday which deploys organizing staff to each state. The staff in each state will handle organizing on-the-ground activities.
In Iowa, the super PAC has six staff members including Gov. Kim Reynolds' former chief of staff. DeSantis visited Iowa while on tour promoting his book. He will also visit the state on May 13 for a fundraising picnic for U.S. Rep. Randy Feenstra and a fundraiser for the Iowa Republican Party.
The Never Back Down super PAC is hoping the strategy puts them in a better position in the early voting states, according to the Never Back Down super PAC spokesperson Erin Perrine.
This organizing strategy has been tried in other elections. In 2016, the super PAC that supported former Florida Gov. Jeb. Bush sent staff to the states of New Hampshire and South Carolina. However, the move proved unsuccessful when Bush dropped out before the primary in South Carolina.
The Florida state legislature wrapped up its session at the beginning of May, which means DeSantis could announce his presidential campaign any time this month.
In April, the Never Back Down super PAC stated that the group had already raised $30 million. The group has also been airing ads in the early-voting states of Nevada, Iowa, South Carolina, and New Hampshire. The super PAC was launched by chairman Ken Cuccinelli, a homeland security official under former President Donald Trump, in March. Jeff Roe, who is a Republican strategist that helped Ted Cruz win the Iowa caucuses, has been working with the super PAC as an adviser.
Copyright 2023, UnitedHeadlines.com