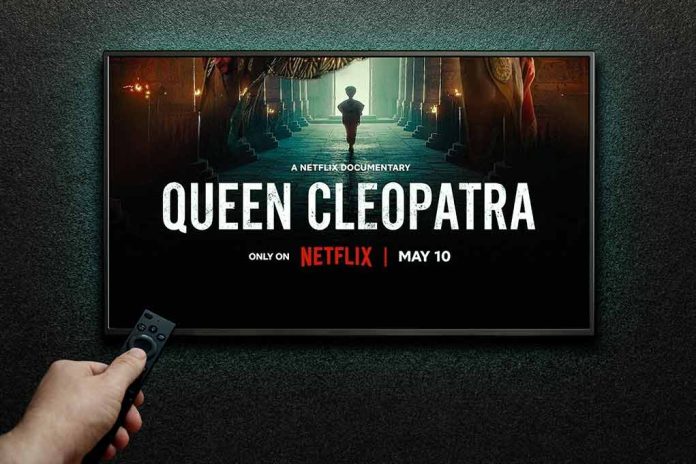 (UnitedHeadlines.com) – Netflix released its new documentary "Queen Cleopatra," part of the African Queens series, on May 10, and the movie is drawing attention, but not for the right reasons. The new four-episode docudrama on Netflix explores the rise and fall of Cleopatra, who was born in 69 BC and died in 30 BC., through reenactments as well as interviews.
The documentary has received the lowest score in history on Rotten Tomatoes, with a 2% audience rating. The "average Tomatometer," which measures how many critics rate a film favorably, is at 10%. The documentary has one positive review out of nine.
In comparison, the worst film on Rotten Tomatoes is the 2002 film Ballistic: Ecks Vs Sever, which had a 20% audience rating and 0% rating on the Tomatometer. The 2008 film "One Missed Call" also had a 20% audience rating and a 0% rating on the Tomatometer. While the 2014 film "Left Behind" had a 22% audience rating and 0% rating on the Tomatometer.
However, the documentary received pushback from historians as well as the Egyptian government even before its release for casting Adele James, a Black actress, as Cleopatra. According to records, Cleopatra, who was the last ruler of the Ptolemaic dynasty, was Macedonian-Greek. The move left many saying the documentary misrepresented and falsified history.
Viewers have pointed to more than the casting as reasons for the poor ratings. The film is simply a poorly written show with no meaningful scenes, according to many reviews on Rotten Tomatoes.
A lawyer in Egypt, Mahmoud al-Semary, has even filed a case to shut down Netflix in Egypt for portraying Cleopatra as a Black woman. The case accuses Netflix of forgery in making the documentary. It claims that Egyptian history is distorted by the documentary and that it contradicts true history. The case puts the blame for the project on the management team at Netflix and demands an investigation into the process of making the documentary.
Copyright 2023, UnitedHeadlines.com