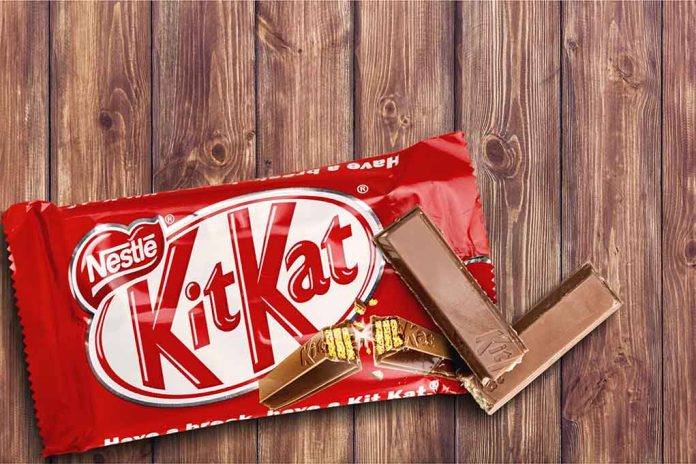 (UnitedHeadlines.com) – Amidst the ongoing conflict in Ukraine, many companies are pulling out of Russia in retaliation. Some Corporate giants are falling victim to the cries of people defending Ukraine as they continue to offer services in the invading country. One of those companies is Nestle, though it says it's going to cancel KitKat sales — among others — in Russia.
In addition to removing some of its products, the giant consumer goods company has also claimed it won't be paying any taxes in Russia. Nestle has mentioned that any profits from the region will go toward humanitarian aid in Ukraine. The company has already halted all imports and exports from Russia that aren't essential.
Nestlé officially announced the cessation of imports and exports to and from #Russia

The world's largest consumer goods company said it would no longer pay any taxes in Russia and any profits it makes will be used for humanitarian aidhttps://t.co/Uv13Bvo372 pic.twitter.com/mjUiH8KXIP

— NEXTA (@nexta_tv) March 23, 2022
Over 400 Western companies have abandoned hundreds of billions of dollars' worth of assets in Russia. Nestle is looking to follow suit, to an extent, after Ukrainian President Volodymyr Zelenskyy criticized them for not living up to their "Good Food, Good Life" slogan.
The company is in a tough spot, though, as it operates six factories in Russia producing pet food, beverages, and ready meals. Nestle employs around 7,000 locals there but claims it still stands with Ukraine, noting it has 5,800 employees in the besieged country as well.
Nestle, along with Procter & Gamble, PepsiCo, and Unilever, have made it clear they intend to continue providing essential items such as milk, diapers, and medicine to Russian citizens.
Copyright 2022, UnitedHeadlines.com