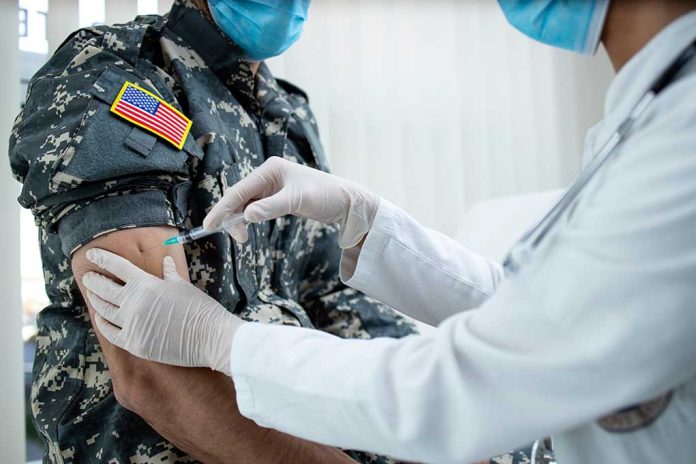 (UnitedHeadlines.com) – US residents who don't want the COVID-19 vaccine are facing an increasing number of consequences. Some people even have their careers on the line. It appears the US Navy is among the employers looking to punish members for not receiving the vaccine.
The US Navy is preparing to discharge any sailors who refuse to vaccinate by setting up an organization to process them. All Navy service members who don't have exemption statuses pending or approved will face removal. Could the decision set back the military branch?
Navy prepares to begin discharging sailors who refuse COVID-19 vaccine https://t.co/XjMpOyy9jy

— The Washington Times (@WashTimes) October 14, 2021
According to an October 14 announcement, 98% of Navy sailors and personnel are inoculated or in the process of vaccinating against COVID-19. The service is giving its active-duty members until November 28 to vaccinate fully. The timeline includes the two weeks it takes for a person to develop an immune response after receiving both doses of the vaccine, meaning service members in the Navy have until November 14 to receive their second shot.
Sailors face immediate discharge if they do not vaccinate by the deadline. Officers are also in danger of losing their jobs if they don't have approved exemptions, but they'll have five extra days to comply. The Navy's new organization came two months after Llyod Austin, Secretary of Defense, ordered all active military service members to get the vaccine.
Copyright 2021, UnitedHeadlines.com