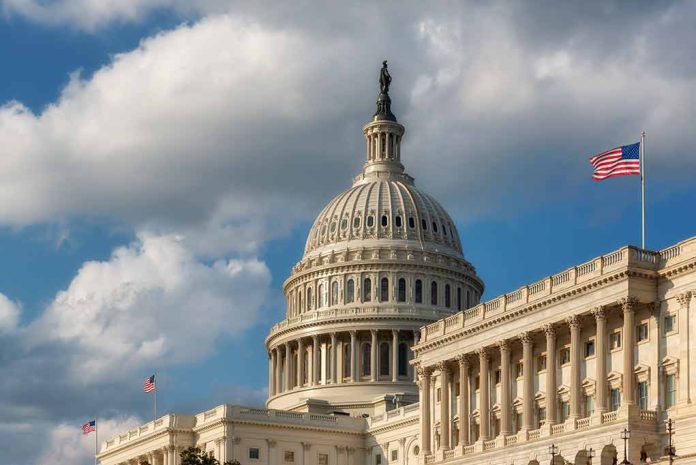 (UnitedHeadlines.com) – National Stand Your Ground legislation is being proposed by Oklahoma Sen. Markwayne Mullin and Florida Rep. Matt Gaetz. The combination bills were both introduced on May 4.
The legislation in the House is co-sponsored by Arizona Rep. Andy Biggs and Arizona Rep. Paul Gosar.
Stand Your Ground legislation allows people to use deadly force in defense of themselves if they "reasonably" believe they or others are in danger of death or great injury. The legislation allows for the use of deadly force without having first to retreat.
Gaetz said the proposal for a national law came from efforts in the Florida Legislature that Gaetz spearheaded. Gaetz held hearings on Florida's law when he was chairman of the Florida House's Criminal Justice Subcommittee. He stated that he believes the need to first retreat gives the attacker on the right side of the law and not the victim.
Mullin stated that Americans should be able to defend themselves without needing to retreat first.
Those who support the legislation say it allows citizens to protect themselves, with some saying the law helps to deter crime.
Those who oppose the legislation point to incidents where people were accidentally shot for entering the wrong house, or car or even pulling in a driveway.
According to the Giffords Law Center, 30 states have a version of Stand Your Ground laws. Missouri, Michigan, Georgia, Pennsylvania, Texas, Oklahoma, and Florida currently have Stand Your Ground laws. Most laws have been enacted within 25 years.
While the Republicans introduced the Stand Your Ground bills, the Democrats are working to expand gun control, which includes a debate over the term assault weapon. Steve Dettelbach, director of the Bureau of Alcohol, Tobacco, Firearms and Explosives, said Congress needed to make the decision for the definition and declined to define the term assault weapon. In April, Dettelbach testified before the House Judiciary Committee regarding the pistol brace rule.
Copyright 2023, UnitedHeadlines.com