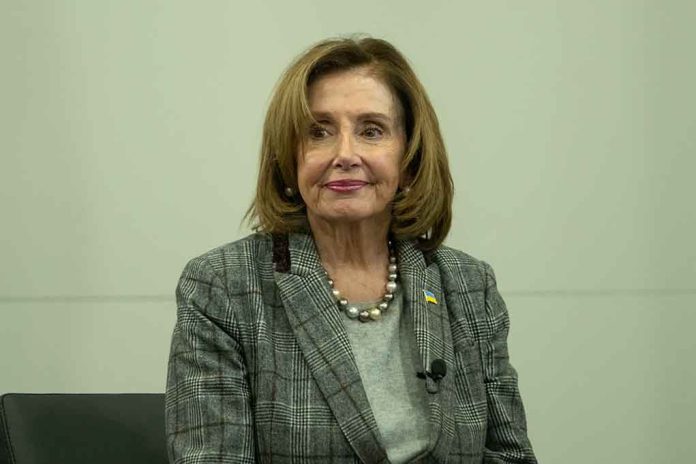 Pelosi Finally Ends Her Publicity Stunt
(UnitedHeadlines.com) – House Speaker Nancy Pelosi (D-CA) has made international headlines by following through on her proposed visit to Taiwan, despite China expressing anger over the move and threatening retaliation. The Democrat's visit was brief, and arguably stressful, as China conducted military drills nearby.
House Speaker Nancy Pelosi leaves Taiwan after pledging solidarity and hailing its democracy, leaving a trail of Chinese anger over her brief visit to the self-ruled island that Beijing claims as its own. https://t.co/06JCDROzRP pic.twitter.com/o7hE2WtHLh

— ABC News (@ABC) August 3, 2022
Pelosi's trip to Taiwan may have been short lived, but it will likely have a lasting impact on the island nation and US-China relations. The Chinese Communist Party (CCP) capped off the speaker's visit with military exercises and economic sanctions on the self-governing island, which it claims as its own.
The stopover also marked the first time someone in Pelosi's position has visited the island since 1997, when then-Speaker of the House Newt Gingrich took the voyage.
Assistant professor of political science Chen Fang-Yu spoke with UPI and explained that the Taiwanese public greatly appreciated the Speaker's visit. The scholar added that this visit, in particular, was a "very important signal" for the US to send.
After departing the island country, Pelosi noted the US delegation went to Taiwan to assert America won't abandon the contested nation. Taiwanese President Tsai Ing-wen awarded her the country's highest civilian honor, the Order of Propitious Clouds.
President Ing-wen mentioned Pelosi's presence boosted the public's confidence in democracy and their relationship with America. The bipartisan delegation will now visit South Korea and Japan before heading back home across the Pacific.
Copyright 2022, UnitedHeadlines.com