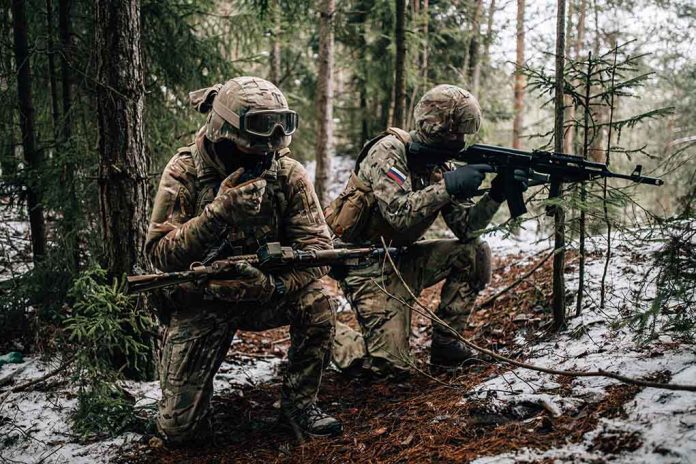 Zambian Government Wants To Know Why One of Its Citizens Died on Battlefield in Ukraine
(UnitedHeadlines.com) – The family of a Zambian national who began serving a sentence in 2020 in a Russian prison recently learned their loved one died serving the Kremlin's army. Now, they and the Zambian government have questions. First and foremost, they want to know how the young man wound up on a Ukrainian battlefield.
Lemekhani Nyirenda was serving a nine-and-a-half-year prison sentence for trafficking drugs, according to Reuters, although his father says an unknown person had just handed the young man the offending package when police arrested him. The 23-year-old had worked part-time as a courier while he attended the University of Moscow to study nuclear engineering. He'd received a scholarship that had typically allowed Zambian students to attend school in Russia.
Zambia has asked Russia to explain how one of its citizens who had been serving a prison sentence in Moscow ended up on the battlefield in Ukraine, where he was killed, Zambia's foreign affairs minister says. https://t.co/ap0NkVMomP

— NBC News (@NBCNews) November 15, 2022
Stanley Kakubo, the foreign affairs minister for Zambia, told the BBC he had been in contact with Russian officials but had little information to share. He determined that, despite the death just now coming to light, Nyirenda died in September. Kakubo promised to offer any updates on the situation as they surfaced.
Nyirenda's body currently sits in Rostov, which lies on the Russian border, where it awaits family for identification. The young man reportedly left behind assets in a will.
Zambia, which openly condemns war in general, stands alongside numerous other African nations in its neutral position on Russia's attack on Ukraine.
Copyright 2022, UnitedHeadlines.com