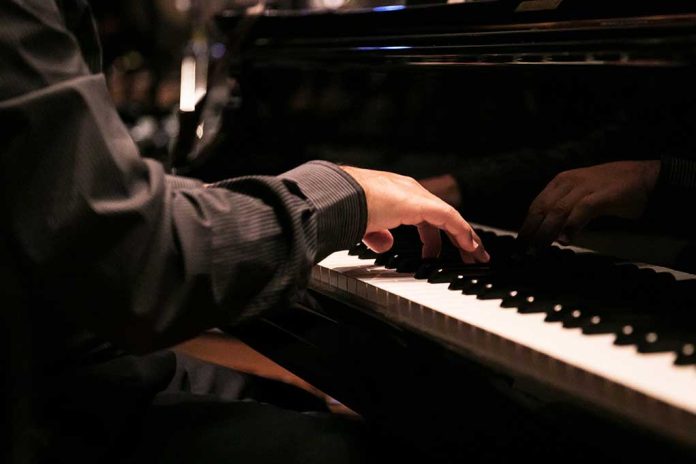 Former Piano Prodigy Sentenced in Beating Death of Roommate
(UnitedHeadlines.com) – Garrick Olsen, once a child piano prodigy, fell from potential greatness in an alcohol-fueled episode that left his roommate dead on March 26, 2020. The young man has just received a 17-year sentence for his crimes, which include an additional four years for attacking another inmate during his stay at the Milwaukee County Jail.
Bright Future
Olsen once had several open doors ahead of him, thanks to his gift in music which became evident at a young age. He began playing piano at nine years old, reportedly practicing up to six hours daily to hone his talent. PBS featured the young man when he was just 16 after Olsen placed as a finalist in the 2012 Bolz Young Artist Competition. His previous honors included a first-place win in the MSO's 2008 Fall Youth Concerto Competition and a third-place award in the 2010 Chopin Youth Piano Competition. He made his professional debut at the age of 17.
Violent Murder
A judge handed down Olsen's sentence on September 21. Prosecutors charged the inmate with the first-degree reckless homicide of 34-year-old Michael B. Sieg, with whom he'd shared a house. The two had reportedly been drinking when the former prodigy became violent.
Police recovered Sieg's body in the back alley behind the home. The deceased had injuries that spanned nearly head to toe, including blunt-force trauma to the head and lacerations that cut through to his liver. The victim had once been a vocal advocate for Olsen, who suffered from mental health issues compounded by substance abuse problems.
Mental Health Struggles
The fallen virtuoso began using drugs while away at Oberlin College, around the time his parents separated. The school eventually expelled the young man, landing him back in Wisconsin, where he continued to struggle. Olsen had met Sieg while attending a substance abuse program.
John Birdsall, Olsen's lawyer, said his client suffers from bipolar disorder and schizophrenia, which can worsen with drug use, and reportedly has hallucinations and psychotic episodes. The inmate's ex-girlfriend, who witnessed footage documenting the state of the roommate after the beating, described Olsen's chilling response to the gory scene. After noting he'd "beat the brakes off" his friend, the young man merely expressed hope Sieg would wake "so he could pay rent."
Olsen added to his rap sheet when a fellow jail inmate refused to give up a second can of soda in his possession. The victim, half his assailant's size, ended up in the hospital with several broken ribs and swelling around one eye.
Garrick Olsen shares his name phonetically with another piano superstar, Garrick Ohlsson, who is no relation and continues to perform professionally.
Copyright 2022, UnitedHeadlines.com