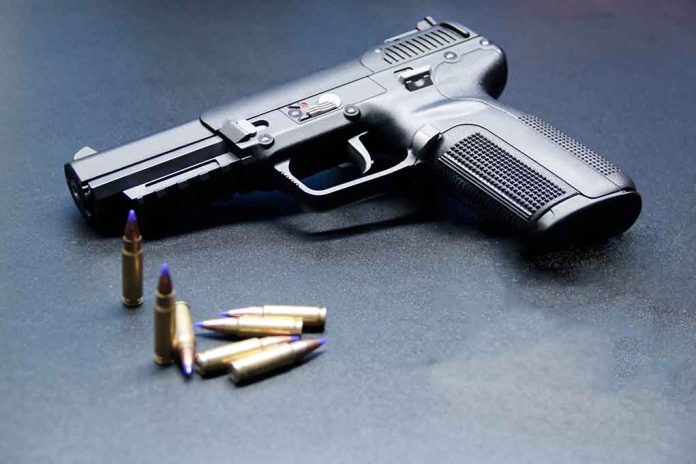 Man Accused of Murdering Ex Gets Additional Murder for Hire Charges
(UnitedHeadlines.com) – Robert J. Tarr faced charges of murdering his ex-girlfriend and crippling a man she was dating. While the suspect denied involvement, he apparently needed to ensure his case never moved forward. Now, the defendant faces additional charges after officials uncovered his alleged role in an attempted murder-for-hire plot.
Forty-eight-year-old Tarr allegedly crashed a Thanksgiving dinner date between his ex-girlfriend, 45-year-old Leslie Reeves, and 48-year-old Christopher J. Smith. The jealous ex reportedly tracked the two down at Smith's home and shot them both. Responders found Reeves dead at the scene with a close-range gunshot to the head. Smith, who also sustained a bullet to the brain, survived, but he'll spend the rest of his life in a wheelchair and overcoming devastating physical trauma.
Man Accused of Murdering Ex While She Was on a Date Later Hired a Hitman to Kill Surviving Witness and Investigator: Copshttps://t.co/sBwBXLJItG

— Law & Crime (@lawcrimenews) September 22, 2022
Instead of facing his day in court, Tarr allegedly planned to kill both Smith and the investigating deputy on the case. Sources don't name the alleged hit man. Still, in addition to one murder charge and an attempted murder charge, the defendant faces two counts of solicitation of murder for hire. The jurisdiction is holding Tarr on a $3 million bond.
Reeves, a domestic violence victim advocate, leaves behind two children. She owned a yoga studio, offered self-defense lessons, and friends say she dedicated herself to helping her fellow human beings.
Copyright 2022, UnitedHeadlines.com