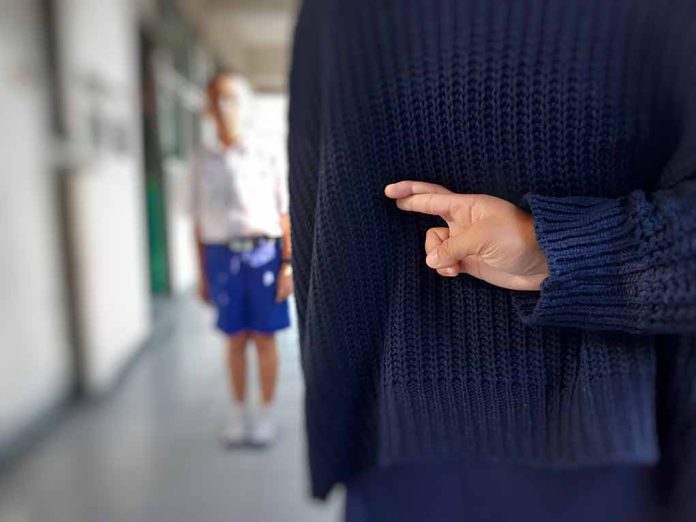 (UnitedHeadlines.com) – In a Midwest and Plains Equity Assistance Center chat room, teachers from the Midwest discussed transitioning students' gender without parental consent. The four-hour workshop was attended by 30 administrators and teachers from Ohio, Iowa, Illinois, and Michigan.
The workshop, hosted by an organization that receives federal funding, focused on new state laws and what the organization described as "problematic policies." The administrators and teachers focused on transgender students and new laws surrounding sports teams, parental rights, pronouns, gender identity, and more.
The workshop, which Angel Nathan led, allowed teachers and administrators to role-play situations involving transgender students.
From Michigan, the Royal Oaks Schools DEI coordinator Kimberly Martin discussed how she hides a student name change from the student's parents, saying the school's record system is adding screens parents can't access. She added that heterosexuality should not be reinforced as the norm by teachers to elementary school students.
From Iowa, the Ames Community Schools counselor Jennifer Haglund discussed her activism and how it does not always align with the laws.
Shea Martin, a teacher from Ohio, said sometimes she works "subversively and quietly" for transgender children.
From Illinois, the Woodland School District director of educational services, Yesenia Jimenez-Captain, spoke out against conservative parents concerned about tampons in boys' bathrooms.
During the workshop, one teacher discussed taking students to protests.
During the workshop, the teachers and administrators did not discuss parental rights regarding transgender students.
Part of the Great Lakes Equity Center, the Midwest and Plains Equity Assistance Center encompasses more than 11 million students in 7,000 school districts in Wisconsin, Iowa, Michigan, Ohio, Oklahoma, Illinois, North Dakota, Kansas, Minnesota, Missouri, Nebraska, South Dakota, and Wisconsin.
Under Title IV of the 1964 Civil Rights Act, the Midwest and Plains Equity Assistance Center received federal funding from the Department of Education. In November 2022, the organization received over $8 million in funding.
Copyright 2023, UnitedHeadlines.com