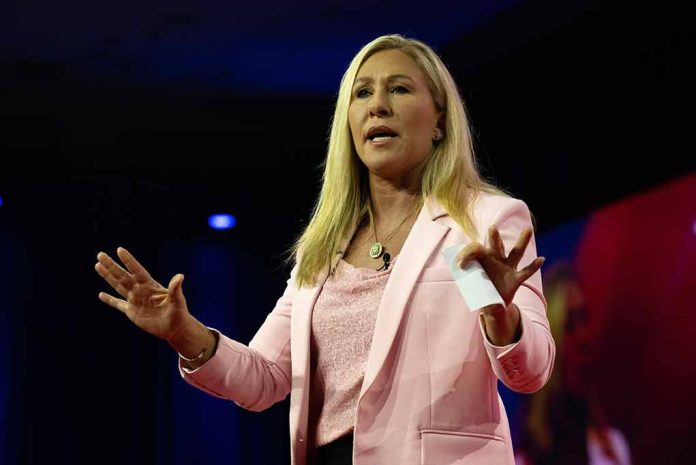 (UnitedHeadlines.com) – On June 1, Georgia Rep. Marjorie Taylor Greene said the House Oversight Committee would be seeking to bring charges of contempt of Congress against FBI Director Christopher Wray for failure to turn over a document related to the investigation into an alleged bribery scheme on President Joe Biden.
The document, an unclassified FD-1023 form, or a record the FBI has of an interaction with a confidential source, was subpoenaed at the beginning of May. The subpoena gave the FBI until May 10 to produce the relevant documents. The document allegedly shows that Biden was exchanging money for policy decisions as vice president.
Wray discussed the document with House Oversight Committee Chair, Kentucky Rep. James Comer, and Iowa Sen. Chuck Grassley in a call May 31. While Wray did say the information requested in the subpoena could be reviewed in "a secure manner," he did not say he would turn over the requested documents. Wray did confirm the existence of the documents during the call.
According to Greene the House Oversight Committee knows more than they have said they know. She said the committee not only has a whistleblower, but they know what information is on the documents requested.
Greene stated that step one would be holding Wray in contempt of Congress, and she said that was guaranteed." 
On May 16, Greene also introduced articles of impeachment against Wray. Greene stated it is up to Wray whether support for impeachment grows. She said there is support now but there could be more depending on his decision regarding the requested documents. 
Before a vote for contempt of Congress can be moved to the House floor, the entire House Oversight Committee must vote on the charge. If the House approves a contempt of Congress resolution, then prosecutors in the Departments of Justice would make the decision whether or not to prosecute Wray.
Copyright 2023, UnitedHeadlines.com