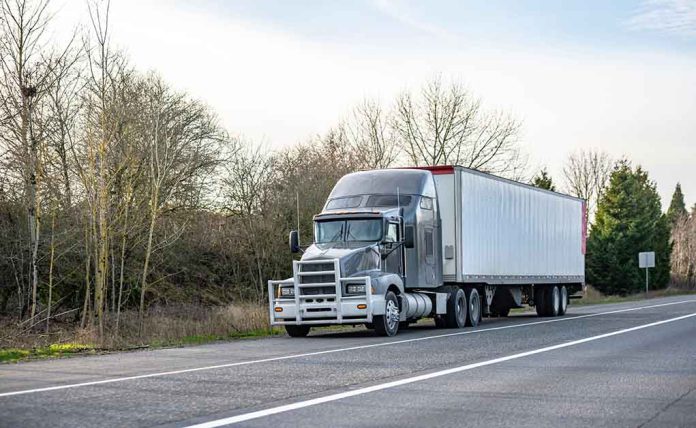 Body Count Could Rise Even Further As 50 Individuals Are Found Dead — Smuggling Operation Gone Wrong
(UnitedHeadlines.com) – Smuggling migrants into the United States is likely a lucrative operation. However, it's also extremely dangerous — especially for the people sneaking into the country. A smuggler could take the vulnerable travelers' money or valuables and abandon them in the middle of nowhere. As far as anyone can tell, that very scenario is what led to the recent deaths of more than 50 migrants and the injuries of 16 others.
The death toll in San Antonio has risen to 46 people, authorities said, in what appeared to be one of the worst episodes of migrant death in recent years. Three people are in custody, the police chief said.

Follow live updates: https://t.co/cqjUQPkY80

— The New York Times (@nytimes) June 28, 2022
According to reports from a local news station KSAT, authorities in San Antonio, Texas discovered a semi-trailer full of immigrants, dozens of whom had died at the scene. Emergency personnel sent several others suffering from heat exhaustion and dehydration to nearby hospitals. KSAT reported that four more people died while undergoing medical care, increasing the death toll to at least 53 at the time of this writing. The status of a few patients is unknown, but doctors say a handful of people remain in critical condition.
Chief of the San Antonio Police Department, William McManus, told the station authorities discovered a semi-truck near a railroad and salvage yard. The chief noted that police had three suspects in custody but didn't mention if the driver was one of them.
Authorities believe the truck and trailer smuggled the migrants into the US, when the driver left, abandoning the helpless people in record heat with no air conditioning or water. KSAT noted the Department of Homeland Security is taking over the investigation and working with Texas state and local law enforcement.
Copyright 2022, UnitedHeadlines.com