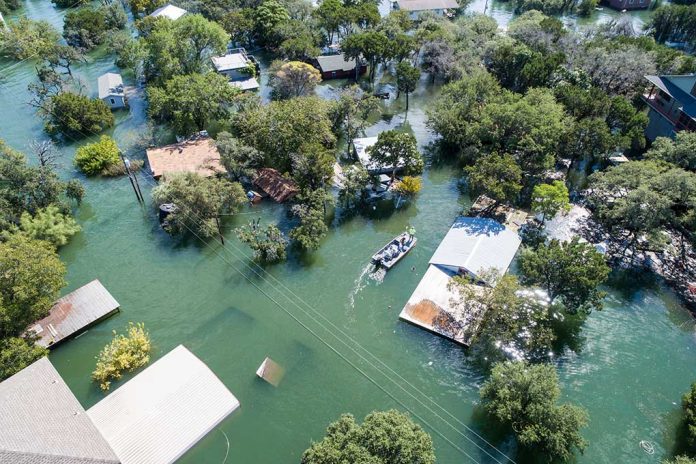 (UnitedHeadlines.com) – It's always sad to see people driven from their homes. But, most of the time, it's for their own safety, which was more than enough reason to move 1.65 million people from their places of residence in China.
The people left their homes with the help of rescue teams, sent in by the government to avoid any flooding that may occur as a result of typhoon In-Fa. The Chinese government set the emergency response to Level 1, prompting residents in the area to evacuate.
#Typhoon #InFa made 2nd landfall in Pinghua, E China's Zhejiang Mon morning. It's estimated that Zhejiang, Shanghai, Jiangsu and other E China areas may hit by strong winds, rain & storm tides. 1.65 mln ppl in Zhejiang have been transferred as of Sun. https://t.co/3M7QOn5eMh

— Global Times (@globaltimesnews) July 26, 2021
The Global Times reported that the amount of rainfall was enough to fill 37 West Lakes. Able to hold up to 14 million cubic meters of water, or approximately 3,698,408,733 US gallons, West Lakes filling 37 times over is no joke.
Between around 8:00 a.m. on July 22 and 6:00 a.m. on July 26, Dingjian station reached 951 millimeters, or a little more than three feet of rainfall, the most ever recorded at a Zhejiang station.
The evacuation came after China's National Meteorological Center (NMC) warned that the area was at risk of high winds, heavy rain, and storm tides as typhoon In-Fa made its second landfall.
Copyright 2021, UnitedHeadlines.com