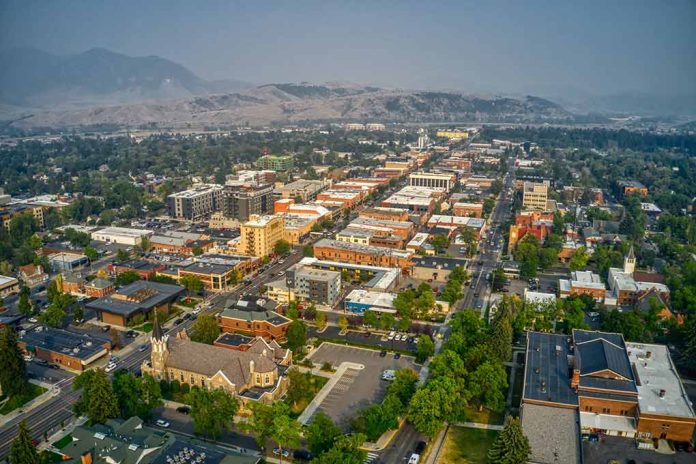 (UnitedHeadlines.com) – The Montana House voted April 14 to pass a bill which bans TikTok from operating in Montana, the first legislation of this kind in the country. 
In a 54-43 vote, the House passed the legislation which now heads to the desk of Gov. Greg Gianforte. In March, the Montana Senate passed the bill in a 30-20 vote. Montana Attorney General Austin Knudsen supported the legislation, though stated it may face challenges.
In Montana, TikTok is already banned on government devices.
The bill prohibits downloads of TikTok in Montana. A fine of $10,000 per day would be applied to entities, either TikTok or an app store, each time someone is offered the chance to access or download TikTok. The legislation does not include penalties for users of TikTok.
The ban is set to take effect in January 2024. If before then Congress passes a nationwide ban or if TikTok severed its ties to China, then the Montana ban would be voided.
While the legislation will face legal battles, it is seen as a test of a nationwide ban that some lawmakers would like to see enacted. Owned by the Chinese company ByteDance, TikTok has been the subject of federal hearings and investigations over the company's handling of users data as well as concerns of Chinese government propaganda. 
Currently, almost half of all states as well as the federal government have bans on TIkTok on government devices.
According to supporters of the ban, companies are compelled to cooperate with the government on state intelligence work by two Chinese laws. Those who oppose the ban feel it is government overreach.
Former President Donald Trump attempted to ban TikTok through an executive order in 2020 while he was in office. The Biden administration and the court overturned the executive order. Congress has held hearings in 2023 with TiKTok executives as they seek to clarify what the company does with users' data.
Copyright 2023, UnitedHeadlines.com