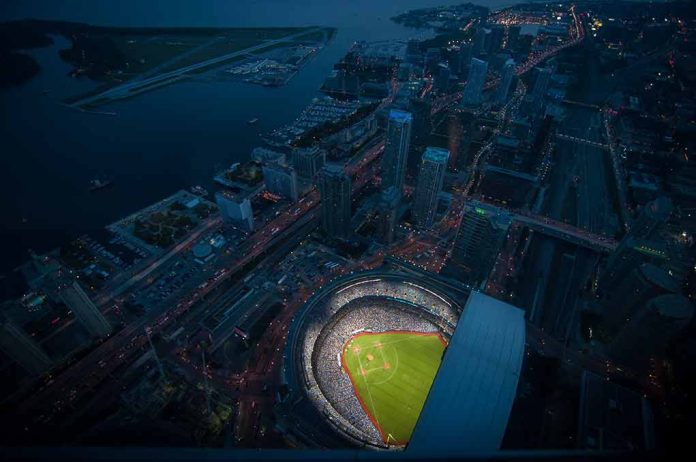 (UnitedHeadlines.com) – Controversy followed Anthony Bass, 35, pitcher for the Toronto Blue Jays, onto the field May 31st. Bass took the field in the top of the ninth, with the Blue Jays down 4-2 to the Milwaukee Brewers.
Bass was booed by the crowd in his first hometown appearance since sharing a video in support of the Bud Light and Target boycotts, then later apologizing for sharing the videos. The boos from the crowd were so loud that they drowned out the walk-out music and the TV broadcast. Sharing the video and the apology have drawn criticism, and it is unclear which he was booed over.
Bass first drew criticism for a video he shared. On Instagram, Bass shared a video stating Christians should boycott Target because the retailer sells clothing that caters to transgender children and boycott Bud Light over its partnership with transgender influencer Dylan Mulvaney. Ryan Miller originally posted the videos.
Bass drew more criticism when he posted an apology two days later after sharing the video. In the apology he stated he was using the "Blue Jays' resources to better educate" himself and "make better decisions" in the future. The apology left many criticizing him for compromising his Christian beliefs to appease the Blue Jays.
The Blue Jays had issued their own response regarding the controversy saying the club's beliefs are not represented by individual players.
One Twitter response stated his apology looked "like a hostage video."
This isn't his first social media controversy this year. Earlier in the season, Bass spoke out on Twitter about an incident with his wife, Sydney Rae Bass, and their daughter Blaire, 2. In the tweet, he alleged his pregnant wife was made to get on the floor to clean up popcorn dropped by their daughter by a flight attendant. He later posted the situation was being handled by the airline internally and he had no further comments on the situation.
Copyright 2023, UnitedHeadlines.com