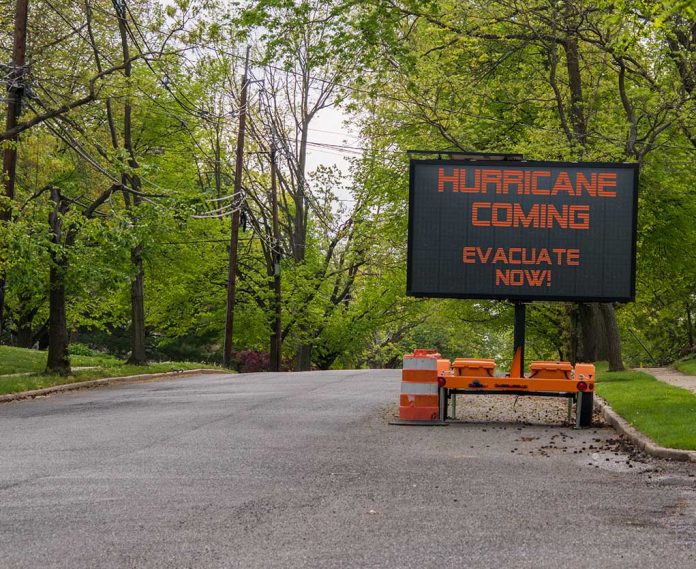 (UnitedHeadlines.com) – In 2005, Louisiana, Alabama, and Mississippi sustained heavy damage from a Category 5 storm called Hurricane Katrina. The incredibly destructive weather system caused 1,800 deaths while also completely devastating the region. Now, another hurricane has hit nearby shores.
While not nearly as deadly as Katrina, Hurricane Ida left over a million people without power on August 30 as it weakened and transformed into a tropical storm.
One of the reasons New Orleans is without power. This transmission line that runs across the Mississippi River from Avondale to Harahan had a collapsed tower. Lines are literally in the River. #hurricanida #lawx #neworleans pic.twitter.com/tYzjXkkaAl

— Brian Emfinger (@brianemfinger) August 30, 2021
Ida continues to push northeast as of September 1, causing heavy flash flooding and severe storm surges along the way.
New Orleans (NOLA) utility company Entergy says generators are the only source of power available and may remain so for some time. The city relies on these systems to supply backup power to pumps responsible for sending water back over the levees.
NOLA did make improvements to its electrical system after Katrina's devastation. Officials hoped this would make the power grid more reliable in the wake of another storm. Yet, Ida's intensity pushed local utilities to their breaking point once again.
Power and flooding are far from the only side effect of the storm's recorded 150 mph winds. Several buildings collapsed as Ida passed through.
The Biden administration responded to the crisis by issuing federal aid to states affected by Ida's fury. The Federal Emergency Management Agency (FEMA) and the National Guard also sent more than 5,200 personnel to Texas, Louisiana, Mississippi, and Alabama.
Governor John Bel Edwards of Louisiana told his constituents to expect weeks of clean-up and recovery before they can experience a return to a sense of "normalcy." He added that people might find themselves tested in ways they can only imagine, but he believes they'll get through it together.
Copyright 2021, UnitedHeadlines.com