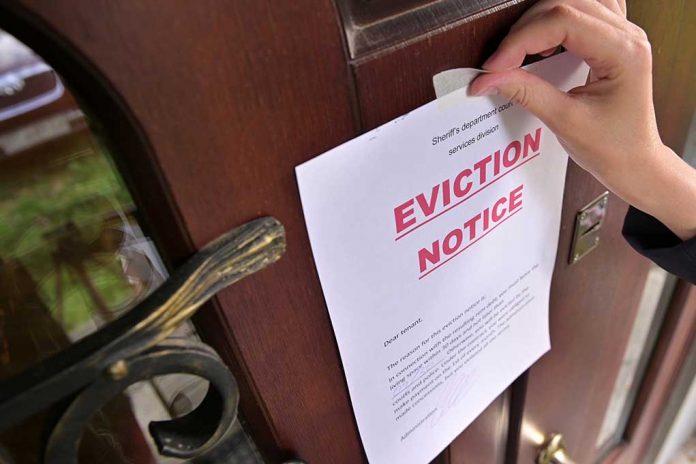 (UnitedHeadlines.com) – The coronavirus pandemic shocked the world, especially here in the United States. The virus wreaked economic and social havoc on nearly all Americans. Even now, more than a year after the onset of the pandemic, people are still struggling to make a comeback and make ends meet.
Millions of Americans are now facing eviction as the moratorium is set to end in the final days of this month. This unfortunate truth has people asking, "where is the money?" In December, federal funding allocated $47 billion to provide communities with relief from the pandemic and the struggles it has caused.
Tenants and landlords alike were supposed to be helped by the funding. Unfortunately, it seems the money has disappeared as only a fraction of the available funds have been dispersed, likely to the fault of bureaucracy and poor communication.
Millions of Americans worry they will soon lose her home despite billions in unspent aid passed by Congress and distributed to programs nationwide during the pandemic https://t.co/pQBG9nKZcZ

— Bloomberg Equality (@BBGEquality) July 22, 2021
These people are facing eviction, despite financial aid being available for them. If the states and local municipalities would have gotten these funds to the people, this wouldn't be an issue. One woman, Sharon Oser of Louisiana, has been trying for months to get the aid she needs to keep her home as she's 10 months late on rent. However, we're only 10 days away from the moratorium ending and she has yet to see any of the money she needs.
There were more than 80 jurisdictions that didn't even begin to create programs to distribute the funds until late May. An unacceptable statistic, when you look at places like Texas and Virginia where infrastructure was quickly put into place to ensure quick dispersal. The accomplishments of those that sent funds quickly, only make those that still have yet to do so look even worse than they already do.
Copyright 2021, UnitedHeadlines.com