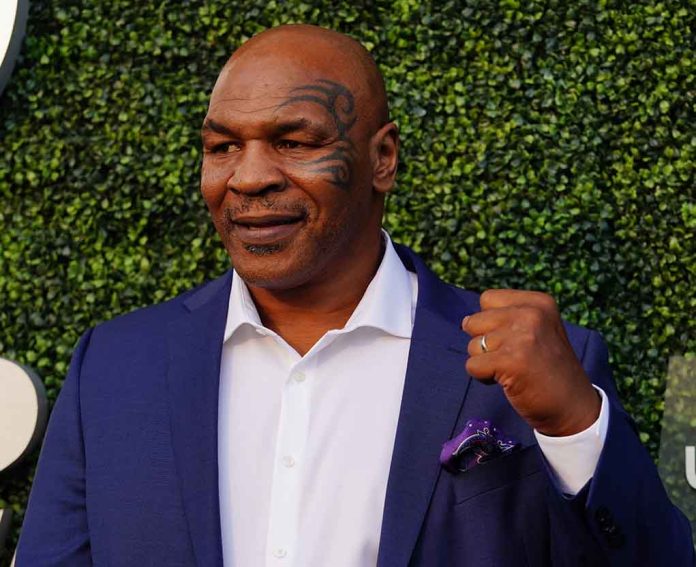 Famous Celebrity Off The Hook For Brutal Assault
(UnitedHeadlines.com) – Once the Heavyweight World Champion of boxing, Mike Tyson may have hung up his gloves, but he still has a little fight in him. That was apparent after he beat up a fellow passenger during a flight. Following the incident, it appears Tyson will not face any charges.
Mike Tyson can breathe a sigh of relief — the boxing legend will NOT face criminal charges stemming from his airplane beatdown, TMZ Sports has learned. https://t.co/crNg215xGT

— TMZ (@TMZ) May 10, 2022
On April 20, the former fighter and a global legend was on a JetBlue flight to Fort Lauderdale when a fellow passenger began harassing him. Eventually, the retired boxer had enough and jumped to his feet to punch the man in the face. A viral video shows the man who provoked the attack with a bloody gash on his forehead.
TMZ Sports originally reported on the incident, claiming the witness was the victim's friend and noted that Tyson walked off the flight moments after the beat down. The good news, for Tyson anyway, is that authorities aren't looking to charge him.
Steve Wagstaffe, the District Attorney of San Mateo County, noted the passenger's actions provoked Tyson to attack him, according to the Daily Wire. The same report also shows police decided not to pursue charges against either of the two men.
Would you be crazy enough to go after a guy like Tyson — a man who fought in the ring 58 times with 50 wins, 6 losses, and 2 ties?
Copyright 2022, UnitedHeadlines.com