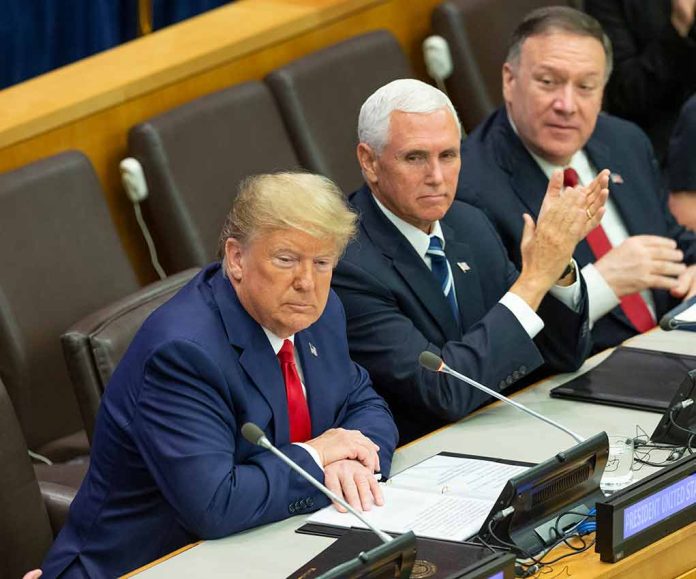 (UnitedHeadlines.com) – Mike Pompeo, who served as the former Secretary of State as well as the CIA director under former President Donald Trump, stated he has decided to not run for the Republican nomination for president in 2024.
In announcing his decision April 14, Pompeo said the decision was deeply personal for him and Susan, his wife. He did leave the possibility to run in the future open in his statement, saying is only 59 and maybe a better time would present itself.
Pompeo had been considering a run for president, traveling to Iowa, South Carolina and New Hampshire and touring for his book, "Never Give an Inch: Fighting for the America I Love." During his book tour, he did state Trump's decision to run would not affect his decision.
In April he also led a delegation to Kyiv to meet with Ukrainian president Volodymyr Zelenskyy.
In 2021, he launched the Champion American Values PAC in order to help support conservative candidates in the 2022 midterm elections.
Pompeo attend the U.S. Military Academy and went on to serve in the Army as a cavalry officer. A graduate of Harvard Law School he went on to serve as an attorney before he founded Thayer Aerospace. He went on to become president of Sentry International. 
In November 2010, Pompeo was elected to the House representing the 4th District in Kansas. He went on to join the Trump administration in 2017. He was the first person to serve as Secretary of State as well as the CIA director.
Current candidates for the Republican nomination for president in 2024 include Trump, Nikki Haley, former South Carolina governor and former United Nations Ambassador, Asa Hutchinson, former Arkansas governor, South Carolina Sen. Tim Scott and Vivek Ramaswamy, an entrepreneur. It is expected that Florida Gov. Ron DeSantis will enter the race after the Florida Legislature ends its session in May. He declined to back any candidate yet.
Copyright 2023, UnitedHeadlines.com