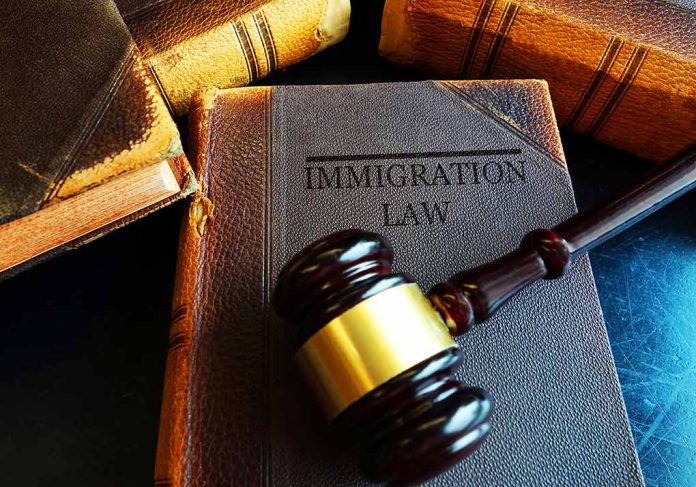 (UnitedHeadlines.com) – Attorneys representing the migrants flown to Martha's Vineyard by Florida Gov. Ron DeSantis, in the fall of 2022, want a judge to reject a request for a change of venue. The attorneys represent the 49 migrants, who are mostly from Venezuela, who are suing DeSantis.
The attorneys for the migrants filed a motion that there should not be a change of venue and argued that the flight broke federal law as well as violated constitutional rights. The motion says that flying the migrants to the small island of Martha's Vineyard, where the property is now owned by former President Obama, was done for political reasons as well as to generate media coverage.
The DeSantis administration lawyers are requesting a change of venue from Massachusetts to Florida. The lawyers for the DeSantis administration are arguing that the state law in Massachusetts that permits courts to obtain personal jurisdiction of defendants from out-of-state is not applicable to state government entities. They also argued DeSantis as well as other defendants that are 1,300 miles away would be subjected to a "burden of appearing."
The lawyers for the DeSantis administration argued the state of Massachusetts is prohibited from hauling another state and its officials into court in Massachusetts.
A motion to dismiss the case was filed on Feb. 28 by the DeSantis administration.
On Sept. 14, the DeSantis administration hired Vertol to fly the migrants from San Antonio, Texas, to Martha's Vineyard. DeSantis used the flight to highlight the issues of immigration at the southern border that are not being addressed by the Biden administration and the hypocrisy of the Democrats toward migrants. In response, a lawsuit was filed in September alleging Massachusetts laws, as well as federal laws, were violated by the flight.
During the first week of May, DeSantis signed Senate Bill 1718, which is a Florida immigration bill. Among other immigration reform items, the bill provides $12 million in funding for the Unauthorized Alien Transport Program, which allows Florida to transport illegal immigrants to sanctuary cities.
Copyright 2023, UnitedHeadlines.com