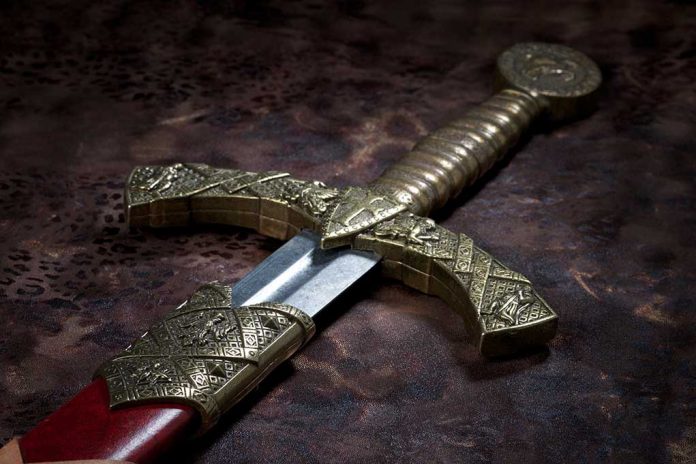 (UnitedHeadlines.com) – The world often sees Florida as a breeding ground for strange news and bizarre people. A recent breaking story about an unusual and macabre medieval killing may very well make that perception worse.
High school senior Dwight Grant, 18, walked into an ambush on the stairwell of the apartment building where he lived. Three assailants, a 17-year-old male, a 17-year-old female and a 16-year-old female, grabbed him before he could run. The 16-year-old pinned Grant to the ground and allowed the boy to beat him, and eventually, stab him in the neck.
Florida high school senior killed after classmates plan ambush, sword attack, police say https://t.co/668brp1QdA pic.twitter.com/8ORjLkL8jD

— WFLA NEWS (@WFLA) October 26, 2021
The other girl stood by as a lookout as the other two attacked Grant. After the male suspect stabbed Grant in the neck, classmates claim that he told the others to "end it" for him. The 17-year-old male then shoved a sword into Grant's chest.
According to the arrest affidavit, the motivation behind the killing was that Grant had engaged in sexual intercourse with the male suspect's ex-girlfriend, whom he still had feelings for.
Authorities arrested the three murderous teens on October 22 and 23. Broward County prosecutors say the three teens face first-degree murder, criminal conspiracy, and tampering with evidence charges. They plan to try all three suspects as adults.
Copyright 2021, UnitedHeadlines.com