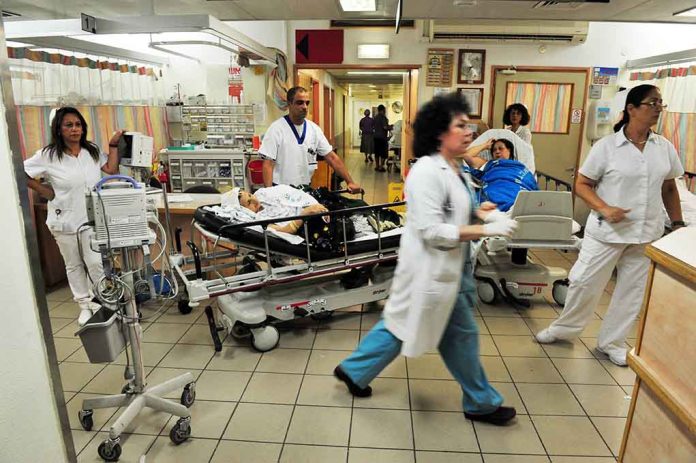 Car Accident Survivor Turned Away From Urgent Care DUE to Her Car Insurance
(UnitedHeadlines.com) – After the young woman flipped her car, a concerned father tried to take his daughter to an urgent care center just outside of Rome, Georgia. Despite the family's excellent health coverage, the medical establishment turned them away. The reason? The girl's car insurance company might take too long to pay its portion of the balance.
NPR released an exclusive story on the event. Russell Cook recounted taking his teenage daughter Frankie Cook to a nearby urgent care clinic after her car accident to ensure she hadn't suffered a concussion. He explained the staff referred them to a nearby emergency room, where the Emergency Medical Treatment & Labor Act compelled faculty to see and treat patients regardless of whether they could pay for the services.
One father expected a quick, inexpensive visit to urgent care for his daughter after a car wreck. They were turned away — and sent to an ER for a much larger bill. The reason? Their car insurance.https://t.co/17vEerPTHq

— NPR (@NPR) September 29, 2022
Urgent care clinics aren't bound to the act, and facilities routinely turn away patients for injuries that might wind up under at least partial responsibility of a home or automobile policy. Those insurance agencies reportedly take too long to negotiate payments, and clinics claim they can't afford the hassle. Unfortunately for Russell and Frankie Cook, the policy led the two to an emergency room instead, where the teenager received a clean bill of health and a $17,000 price tag. While insurance eventually covered all but $1,047.97, even that number feels too steep when a quick check at the urgent care clinic would likely have cost a fraction of the amount.
Copyright 2022, UnitedHeadlines.com